Lover of Fleetwood Mac, furry friends, and being totally covered in colorful jewelry, FFR's latest interview is a girl after our own hearts. In addition to sharing in some of our favorites hobbies (yes, piling on jewels is a hobby), Nancy Badia is a free spirted, belly dancing, philanthropic, practicing Buddhist and matriarch of her large, tight knit family. Along with her daughter, Dakota, and spirit daughter, Leyla, Nancy hold court at this family affair, working out of their amazing (yeah, we vacayed, er, worked from there for a few days this summer) atelier in Miami. Each piece is designed there with painstaking detail before being flown to Thailand, with Nancy in tow, for production. We don't play favorites (yes, we do), but these girls are good as gold. 20K gold, of course.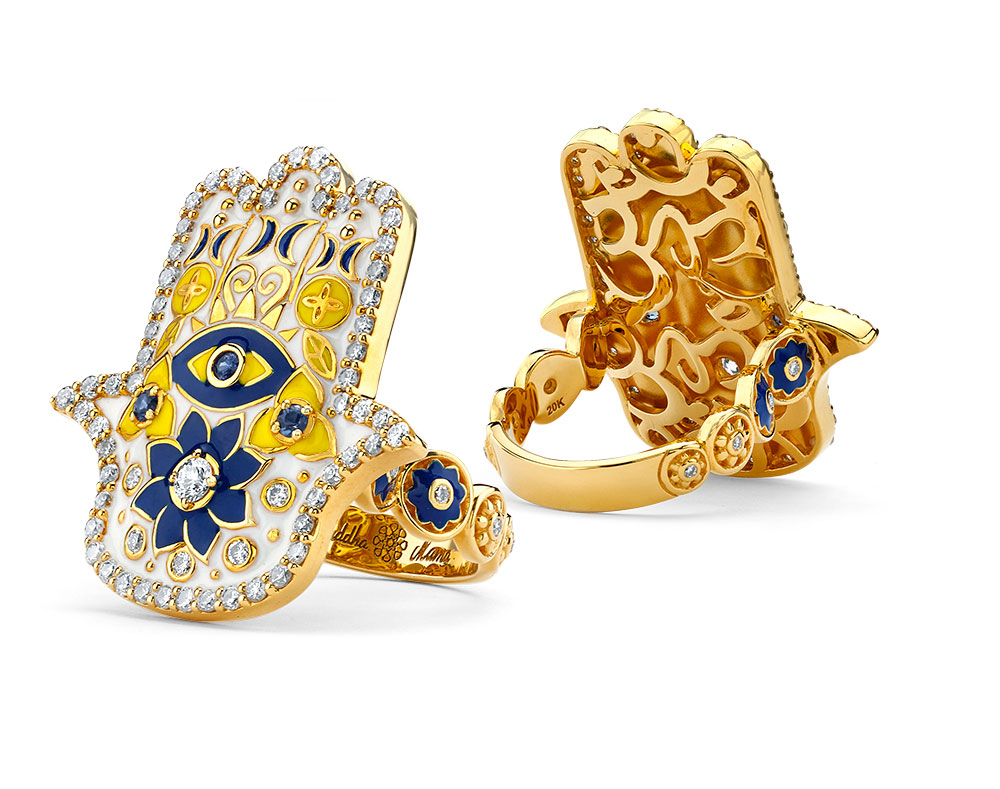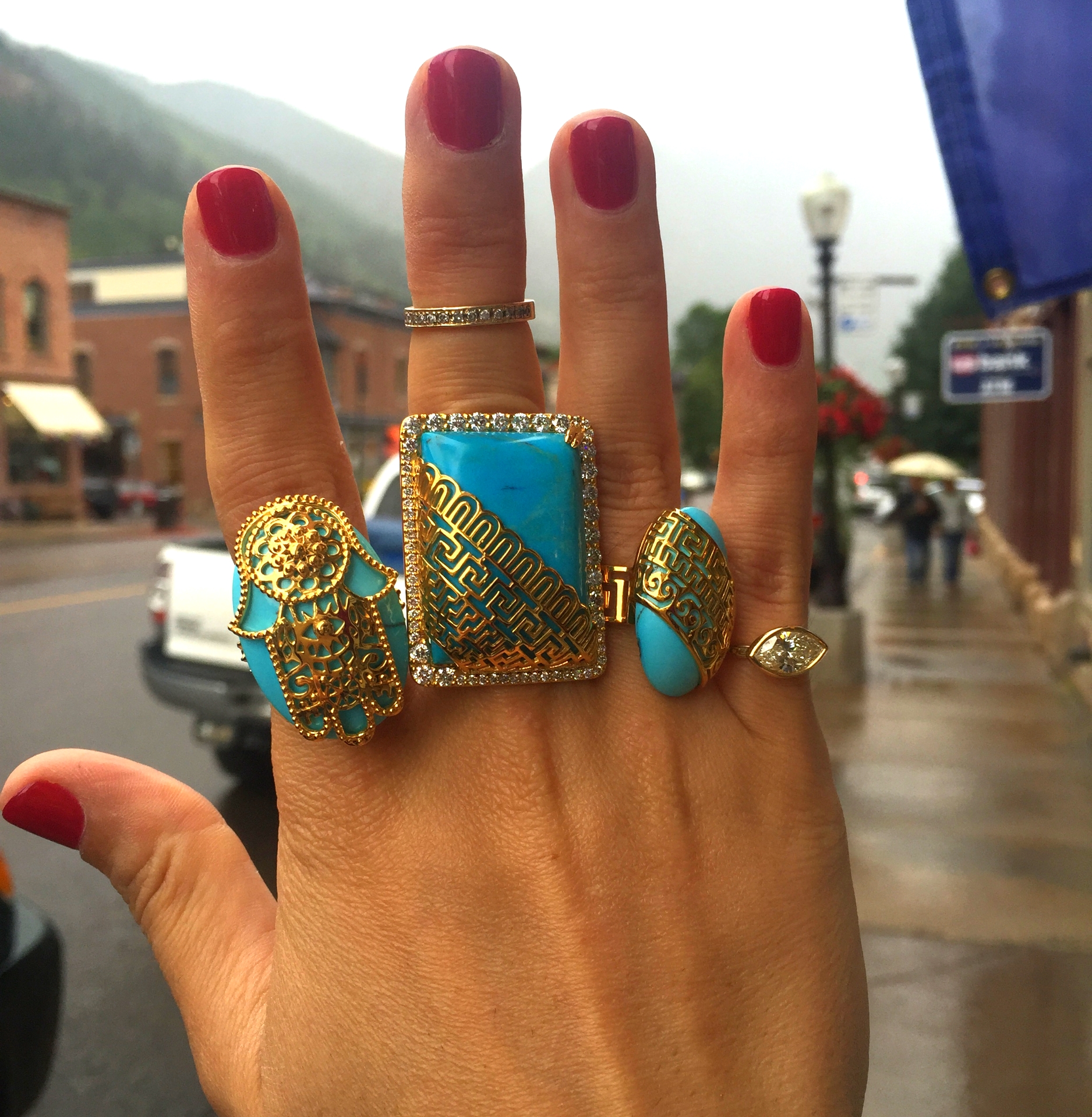 Let's have dinner at your favorite neighborhood restaurant. Where do we go and what do we eat?
River Oyster Bar. It's in the heart of Downtown Miami and has the most amazing seafood and martinis!
If you could buy any piece of contemporary jewelry from another jeweler, what would it be?
A sick cuff from Victor Veylan.
The vacation spot that you keep going back to over and over?
Newport, Rhode Island. We have family there and it's always a blast.
What's the last book you couldn't put down?
Gone Girl by Gillian Flynn.
Secret/favorite spot for cocktails at a trade show (and what's your go-to drink?)
El Charro in Tucson, Tito's Vodka of course.
The gemstone you're currently lusting after is . . .
Spessartite. We're f*#$ng obsessed at the moment!
It's your birthday and your favorite flower arrangement arrives – what does it look like?
Tulips. Always had a thing for tulips.
What's your favorite piece that you made in the last year and why?
Our 20k Pretty Buddha head pendant. She just makes us happy to look at and I think that's what this business is all about!
You have 30 minutes to work out – what do you do?
Dance. What else?!
What was the first piece of jewelry you bought for yourself?
A Judith Ripka pendant.
If you could have dinner with any artist, living or dead, who would it be and why?
Andy Warhol. I would love to pick that man's brain about the '60s.
What's the most sentimental piece of jewelry you own and tell us the back story.
A charm bracelet that I put together about 20 years ago. The charms were given to me by my parents and some collected along the way. It weighs a ton and makes me happy every time I wear it!
What's your preferred mode of transportation day-to-day?
Car. My daughter Dakota has an FJ Cruiser that she's absolutely obsessed with. She's putting fat tires on that baby as we speak.
Top 5 bands in your playlist - go!
Hozier, Citizen Cope, J. Cole, Creedence Clearwater Revival and Fleetwood Mac.
You're having guests for the weekend. What's your signature dish that you cook for them?
My signature pesto pasta with shrimp, green beans, potatoes, feta and parmesan cheese. Yes and it's f*$#ng amazing.
Be honest – who's your celebrity crush?!
Ryan Gosling.
If you could only carry one handbag for the rest of your life, what would it be?
Alaïa. I bought my purse purse last year and it literally looks like a piece of art.
What's your signature scent and what three words would you use to describe it?
Jo Malone pomegranate bath oil. I use this as body oil instead of lotion and it's sick. Delicious, peaceful and light. (Ed Note: Nancy smells AMAZING. All the time.)
If you could sit front row at any fashion show, which would it be and why?
Chloé. We've always been big fans!
Tell us your beauty secrets.
Bobbi Brown and Mac lipstick. Also a good face cream, nothing like a little hydration.
Signature nail polish and/or lipstick shade for a night on the town?
Rebel by Mac. It's a nice deep purple and it definitely says, "Hello, I've arrived!"
Have a fab Tuesday, and, as Dakota would say, 'Stay wavy, brah.'
xxFFR