What's the protocol when someone invites themselves over to your home? Change your number? Disengage your doorbell? Move? If you're Marla Aaron, you bake a cake and welcome them with open arms (and jewels and puppies.) This natural born hostess treated us to a garden party one Monday morning, so, naturally, we tricked her into an interview.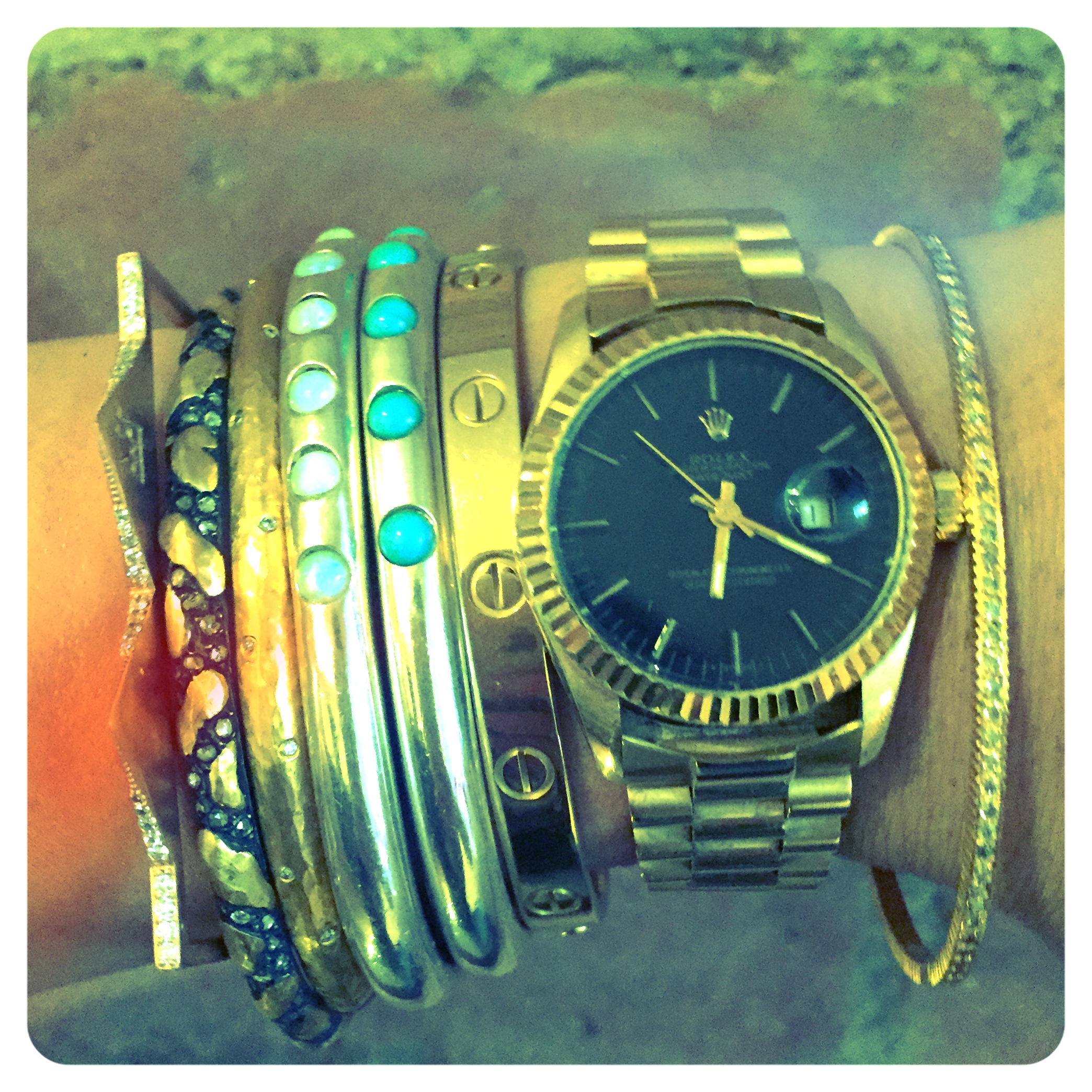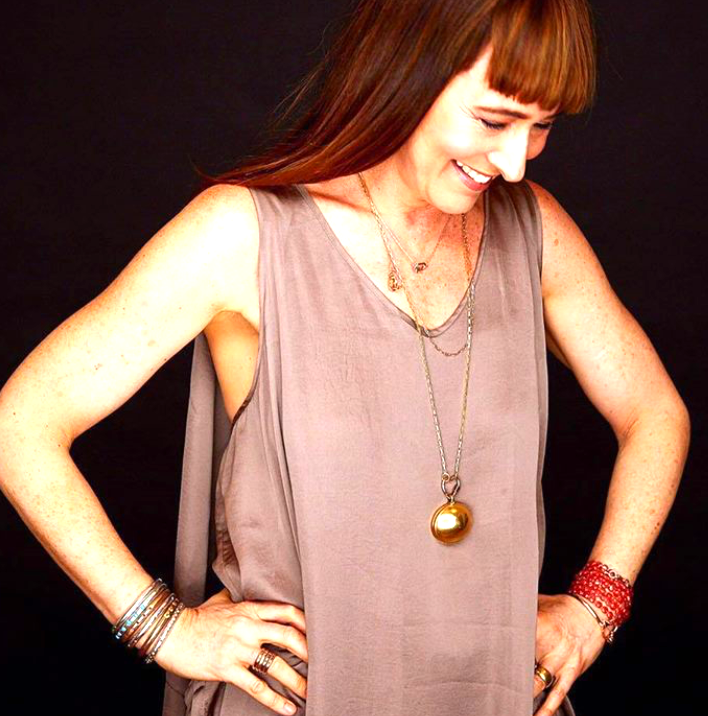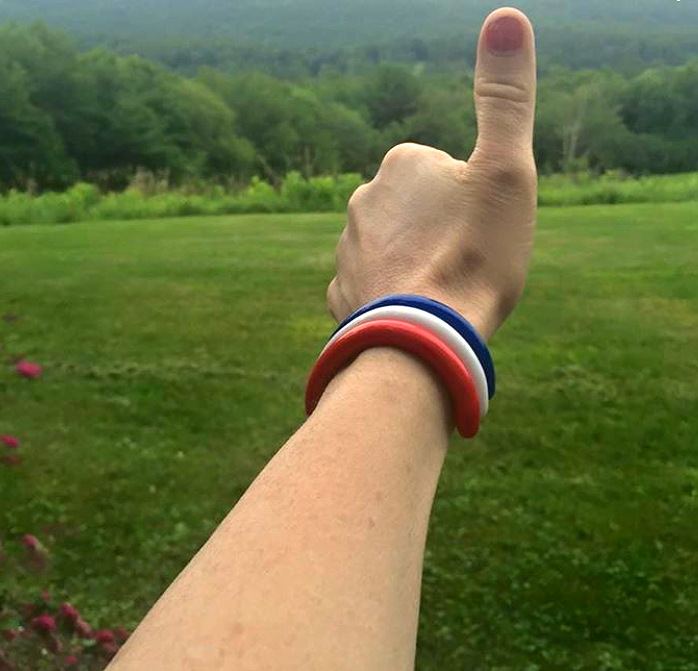 Let's have dinner at your favorite neighborhood restaurant. Where do we go and what do we eat?
We definitely leave the neighborhood. But, if we must stay in my actual neighborhood to eat, then we go to Orsay...
1) Old school white tablecloths
2) Warm nuts (it's a thing I have)
3) Most importantly, they have 'Oeuf a la Neige.' Go ahead...ask me to say it out loud...then we can really have some fun.
If you could buy any piece of contemporary jewelry from another jeweler, what would it be?
Hemmerle. Their copper and diamond ring and if I ever get it I'm never taking it off and I'm being buried in it so don't expect to see it come up at auction or on the fingers of my sons' wives....
The vacation spot that you keep going back to over and over?
I love NY and I hate to leave. I know it's not a great answer but it's really true...some day I want to take a full stop vacation to do some of the millions of things here I still haven't done that I must do. NY is the best vacation spot but if you insist then when I lived in Spain I fell in love with the Costa Brava...Cadaques specifically...
What's the last book you couldn't put down?
Miranda July's new book, The First Bad Man.....funny, poignant, dark, silly, awkward, beautiful...it's all in there...
What's your go–to cocktail?
Manhattan, made up with Elijah Craig bourbon, in the winter. On the rocks in the summer, and extra Luxardo cherries, please, if you don't mind. The end.
The gemstone you're currently lusting after is
I will always lust after an orange diamond. But real orange. Deep orange.
What's your favorite piece that you made in the last year and why?
The Hard Hook. I love how it turns the locks into a bangle and it is simple and strong.
You have 30 minutes to work out – what do you do?
I like 90 minutes of Bikram Yoga over anything else, now going on more than a decade, and taught by Tricia Donegan ,if I'm super lucky. But, really all I have time for is the 30 minutes. Body Shred by Jillian Michaels. Don't laugh until you've tried it....
What was the first piece of jewelry/watch you bought for yourself?
An ivory bracelet that was hand carved and strung together--even the clasp was handmade..I bought it in college at a store that I would classify now as an upscale head shop .I wore it until it broke, for years, and it is still one of the most beautiful and simple pieces I have ever seen.
If you could have dinner with any artist, living or dead, who would it be and why?
Why do I have to have dinner with him? What if I want to play tennis? Or sleep with him?
Next question.
What's the most sentimental piece of jewelry you own and tell us the back story.
Here's the scene: I am a single mother, working at a job I absolutely hate, and I am longing for a locket to put my son's picture in. All the lockets I see are either antique or very basic, and still the same shape as the antique ones. Nothing is grabbing my attention--so I worked with the incredible jeweler (and my friend), Jenny Lessard, to design one. I based it on some African ivory buttons that I own. But the 'spirit' is Victorian. It holds the hair from my son's first haircut and a picture of him from that time (around 2 years old.) It also made me realize that my collection was possible. That I could do this...
What's your preferred mode of transportation day-to-day?
My beautiful orange American Felt bicycle given to me last year by 'the boys' for my birthday....It's even got Marla Aaron Locks on it.
Top 5 bands in your playlist - go!
IKES...I love all music and I love when my son shows me new music and I never remember the names...but if you insist....
BBA, Fleetwood Mac, The Gypsy Kings, Gabriela Montero, OK fine...Barry Manilow too...
You're having guests for the weekend. What's your signature dish that you cook?
I love to cook and entertain. Chicken in a Pot is one of the best dishes ever. Something magic happens in that pot and everyone loves it. (You can have my recipe)
Be honest – who's your celebrity crush?!
I can be completely honest. I don't have room for another crush. I have a crush on my husband and I always will....for real....
What's your dream watch to own?
The Cartier Crash...the original....
What's your favorite piece of technology and why?
M y phone. I couldn't live without it, though I'm sure my family wishes I would give it a try.
If you could sit front row at any fashion show, which would it be and why?
Azzedine Alaia--because it's in his home, and he serves you dinner, and I love his work, and I love food.
Tell us your grooming secrets!
I love all beauty products. I am a skincare and makeup-aholic. Biologique Recherche P50 is the grossest smelling liquid on earth but it seriously works. True confession, I wear purple mascara and I don't care what you think about that....I think Amore Pacific CC compact may be one of the greatest products ever invented because it gives you that 'dewy glow' and it has SPF 50 in it. I think it should be given out free on street corners...everyone would look so good! I don't feel dressed without perfume. I love two: Sisley Eau de Soir or Roger + Gallet Bois d' Orange. I also love Cabochard because one of my favorite aunts wore it and it reminds me of her, but I've learned that's an odd reason to wear a fragrance....
I can't sit still for spa treatments and I am trying to age gracefully, so I don't have any recommendations on that front, yet though I do pop into the Skin Laundry for their 10 minute laser treatment. I really like the 10 minute part of it and will get back to you on the results. I have been getting my hair cut for many years at Ludlow Blunt, formerly known as Tommy Guns, and owned by Russell Manley, one of the most aesthetically obsessed humans I have ever met. He cuts my bangs. I do as he says. It's a very nice place.
Shop the collection at Zaver & Mor and ETC...
XX FFR