OK, quick backstory on how FFR came to meet Chicago-based designer Dana Rebecca Gordon. It's pretty simple. Randi used to work for Gemfields, an amazing mining company that unearths some of the world's finest Zambian emeralds. Mila Kunis (yes, the very one of Hollywood movies) came to be the Company's brand ambassador. Every time Randi saw Mila, she was wearing something lovely and dainty and oh-so-pretty by a brand called Dana Rebecca. So eventually Randi just had to know – who is this person? How do we get together?! And it came to be. And honestly, Dana herself is just as lovely and dainty and oh-so-pretty as the aforementioned jewels. Plus, she's just super nice. So we did a little interview. And then you'll check out the Dana Rebecca website and find like at least 100 things you want. Success!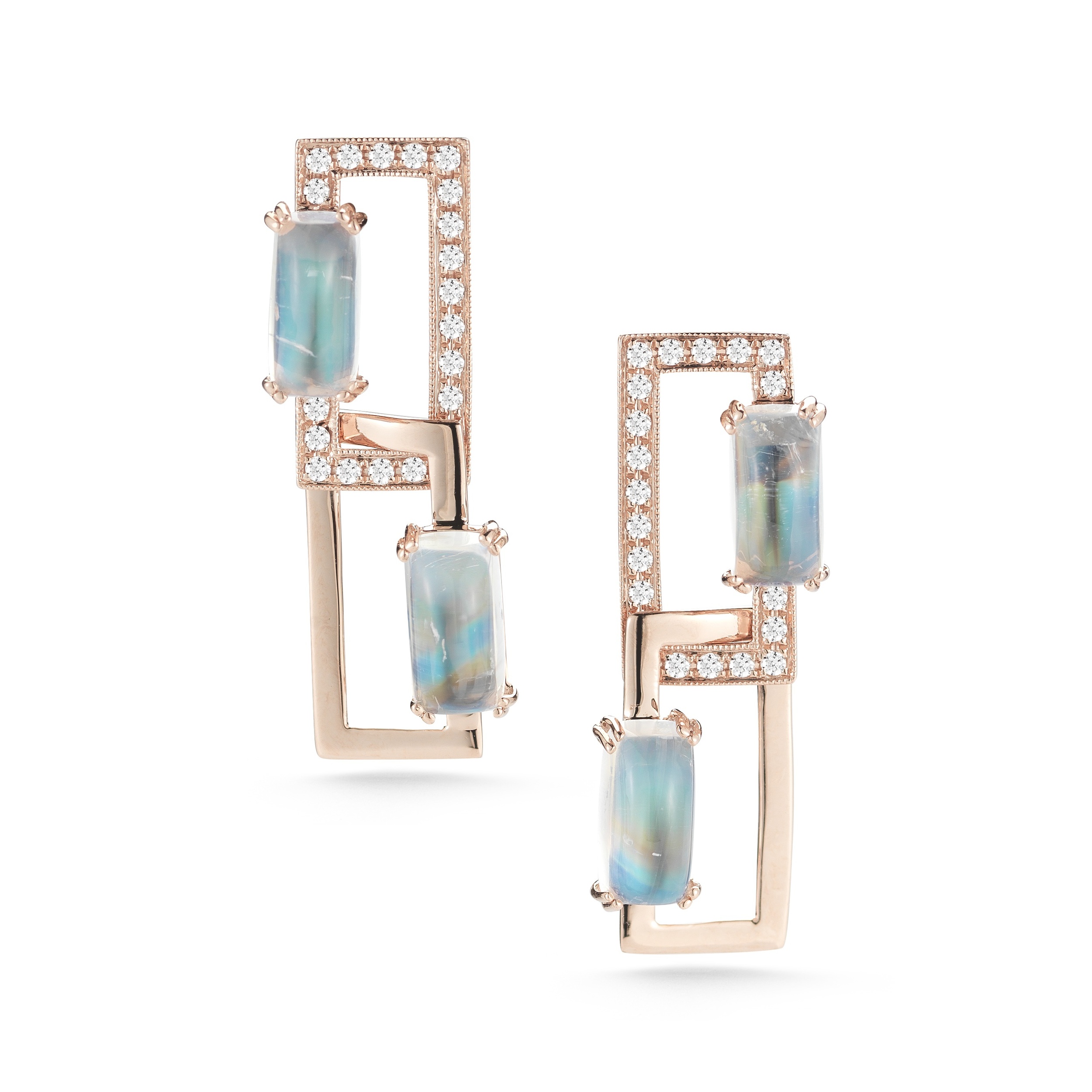 Let's have dinner at your favorite neighborhood restaurant. Where do we go and what do we eat?
RPM Italian! I love everything on the menu and would eat there everyday if I could. I always have to have the eggplant parmesan and meatballs.

If you could buy any piece of contemporary jewelry from another jeweler, what would it be?
A piece by Dickson Yewn. His creations are works of art and they are so thought-out, unique and beautiful.
The vacation spot that you keep going back to over and over?
My husband and I honeymooned in Riviera Maya and love the Viceroy! I could go back every year but my husband likes to try new spots so we recently tried Nizuc in Cancun and had the best time.
What's the last book you couldn't put down?
A Hundred Summers by Beatriz Williams. It was the perfect read for a long flight to India.
What's your go–to cocktail?
I'm a Pinot Noir kind of gal but I love a good specialty drink every now and then.
The gemstone you're currently lusting after is…
Moonstone. I love how the stone changes depending on the gold color it is set in.
It's your birthday and your favorite flower arrangement arrives – what does it look like?
Peonies, hydrangeas and orchids. All white, simple and elegant.
What's your favorite piece that you made in the last year and why? I'm loving sandblasted metal right now and playing with different finishes and textures. This year we are adding a ton of sandblasted pieces to our collection and I'm excited about the soft feel it has.
You have 30 minutes to work out – what do you do?
I debate if I have enough time until suddenly 30 minutes have come and gone and instead of working out, I hang with my daughter Poppy.
What was the first piece of jewelry you bought for yourself?
Growing up in the jewelry industry, I was obsessed with take your daughter to work day because I got to design a piece of jewelry at my dad's factory. I used to bring my best friend and we would design friendship rings. So as I think about it, I have never officially bought myself a piece of jewelry.
If you could have dinner with any artist, living or dead, who would it be and why?
Richard Avedon. Similar to the way he captured many powerful women, I was inspired and aimed to do the same when naming my collections after the strong women in my life.
What's the most sentimental piece of jewelry you own and tell us the back story.
Long story short, my grandmother had three stacking floral rings that I was obsessed with as a child. She unfortunately developed Alzheimers and as she worsened, she started to hide her most prized possessions. We never found these rings and even after countless hours of trying to remember their every detail, I was never really able to capture their essence. That is, until the night my husband proposed to me and my soon-to-be mother-in-law hugged me and I spotted her rings, which were the exact three rings my grandmother had. Despite having just gotten an engagement ring of my own, I was screaming and shrieking for my mom and sister to see the rings my mother-in-law was wearing. Turns out she had the exact same rings, from the exact same store and around the same time. She gifted them to me as a wedding gift and to date, they are the most sentimental pieces I own.
What's your preferred mode of transportation day-to-day?
I take my car (Jeep Cherokee) to the office but always rely on Uber after hours.
Top 5 bands in your playlist - go!
I mix it up. Mumford & Sons, Luke Bryan, Rihanna, Sam Smith, and Kongos.
You're having guests for the weekend. What's your signature dish that you cook?
I love for my guests to have options so I make a lot of apps. Between my husband on the Green Egg and myself with salads and apps, we always have lots of dishes.
Be honest – who's your celebrity crush?!
JLO. She is perfection.
If you could only carry one handbag for the rest of your life, what would it be?
I wouldn't be able to do that. I change my bags on a regular basis and feel like I always have half my life is one bag and half in another. But if I had to just have one forever (because you're asking) it would be the Valentino C-Rockee Fringe Tote.
What's your signature scent and what three words would you use to describe it?
I don't love perfume because I easily get sick of scents but if I had a signature smell I hope it's light, floral and refreshing.
If you could sit front row at any fashion show, which would it be and why?
Chanel. Based on the social media buzz and the amount of Instagram photos I see from fashion week, it looks like the best place on earth!
Tell us your beauty secrets (think: can't-live-without makeup and skincare).
It's no secret I can't live without my facialist Tanith. I am constantly raving about her and Jan Marini skincare products. When it comes to makeup, I'm all about Laura Mercier and Armani.
Signature nail polish and/or lipstick shade for a night on the town?
I bounce between Essie Waltz and OPI Big Apple Red. Depends on my mood!