It's Friday so that means it's the perfect time to post VSA Designs. Because VSA stands for Virgins, Saints and Angels and because designer Cheryl "Finn" Finnegan, below, looks SO weekend-ready in her headshot. (Red lips and tattoos are two accessories we are very familiar with over here at FFR.) This is jewelry that manages somehow to take the words "gothic", "spiritual", "edgy" and "cheeky" and combine them all in just the right amounts to create something special. Handcrafted in San Miguel de Allende, Mexico, Mexico City & Rhode Island, this isn't jewelry for the faint of heart, mostly because, we assure you, you're gonna get asked about these pieces when you're wearing them. To us, that's the highest compliment you could hope for. It's Friday, people – red lips for everyone!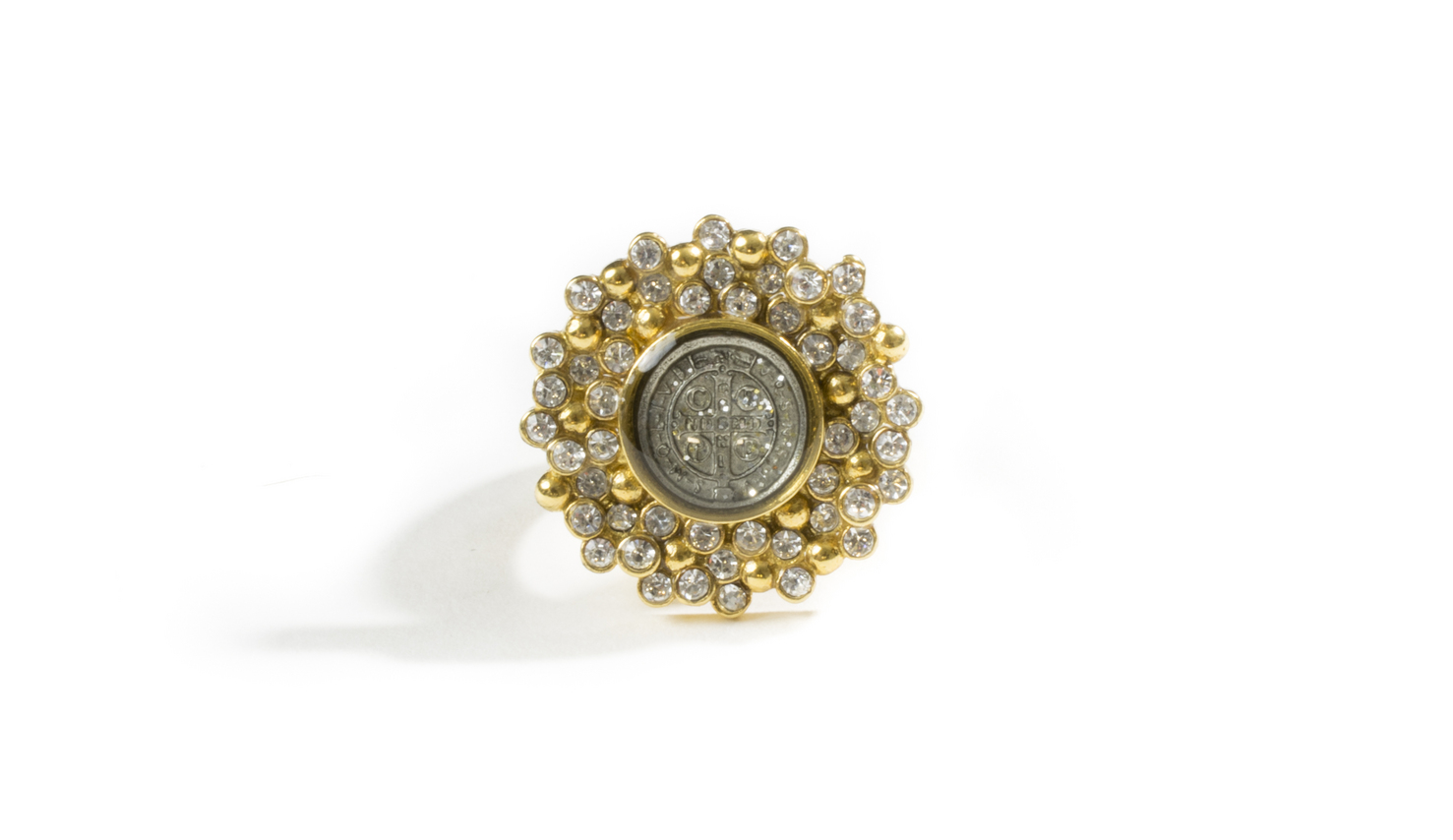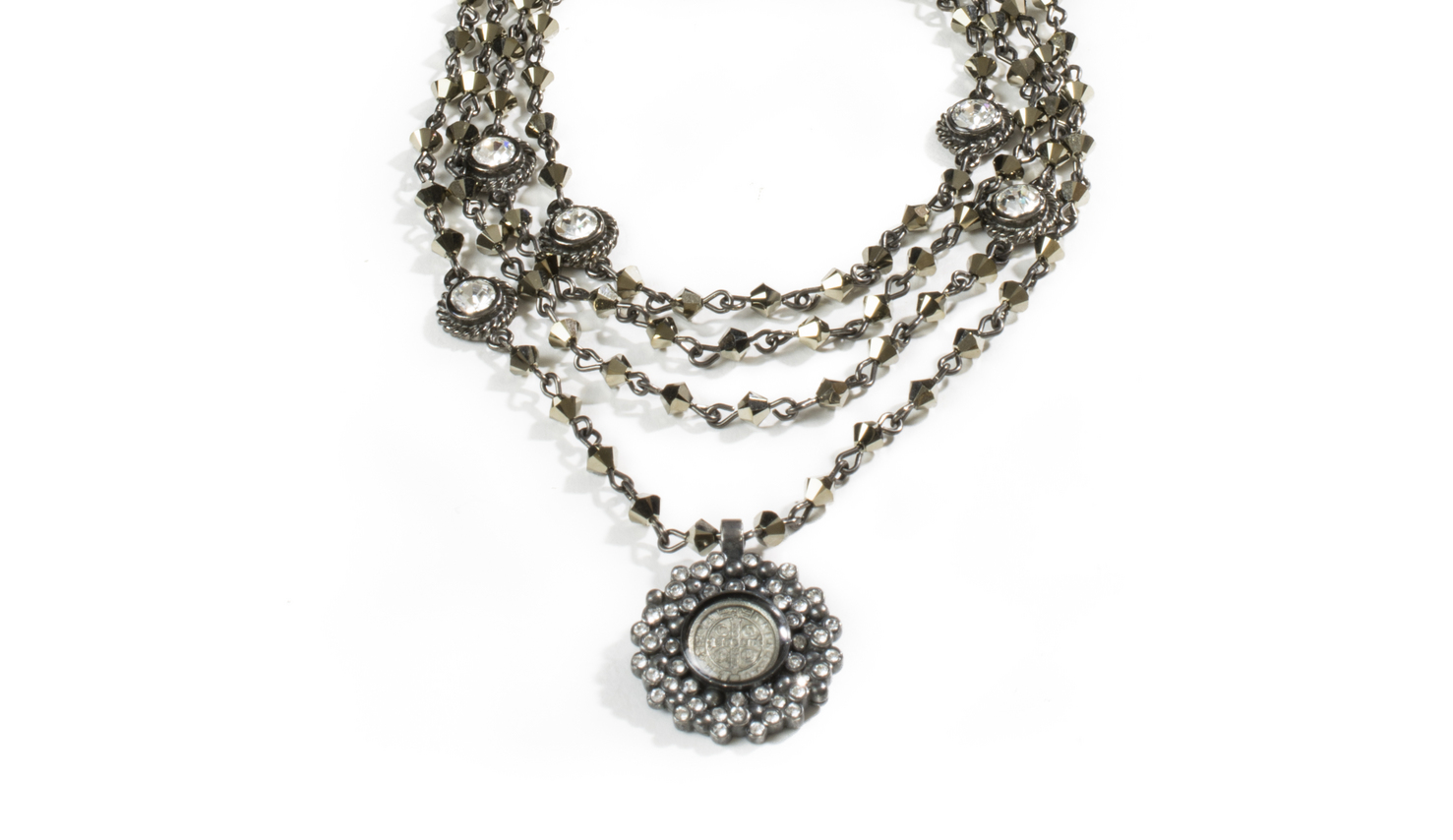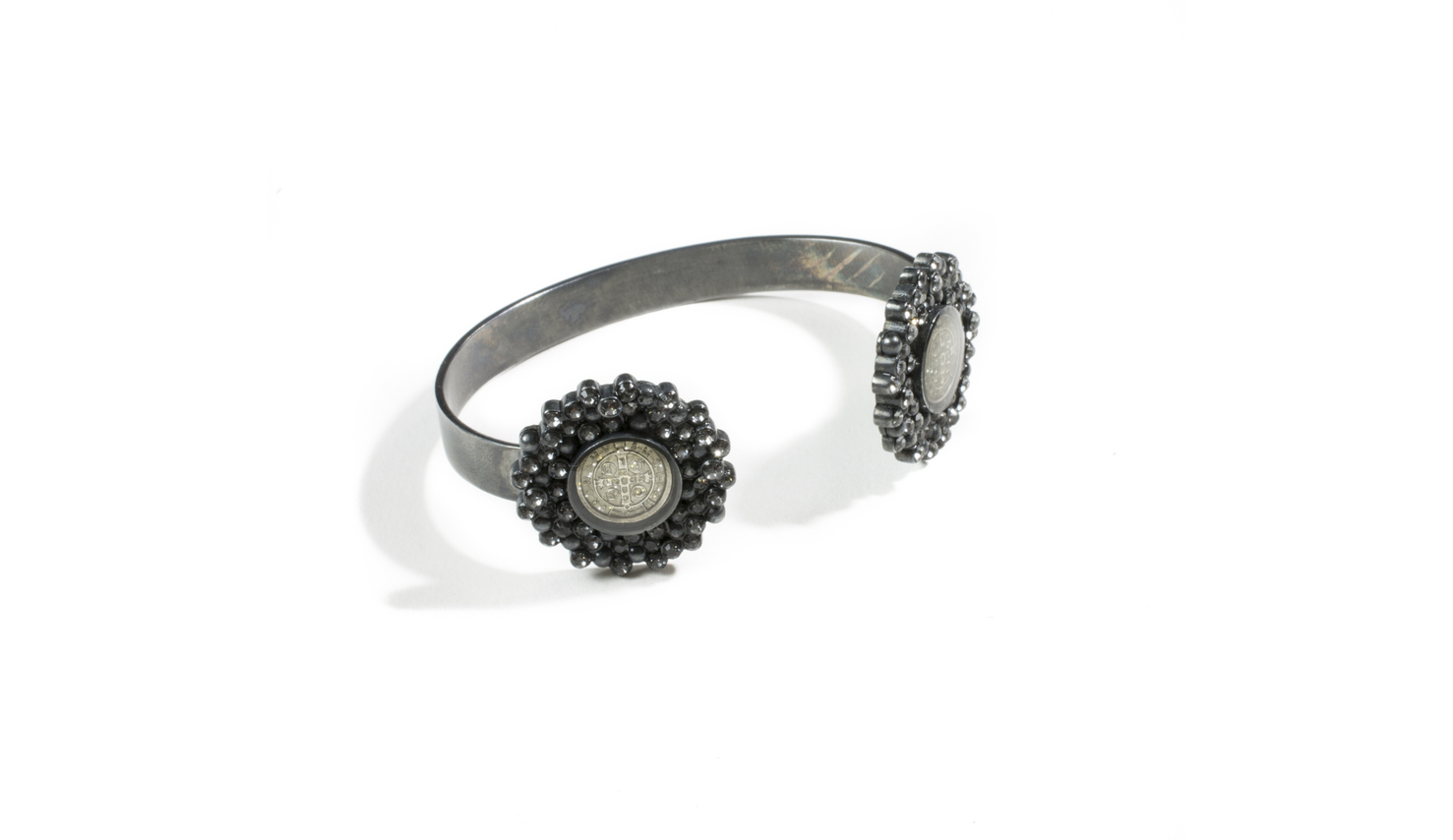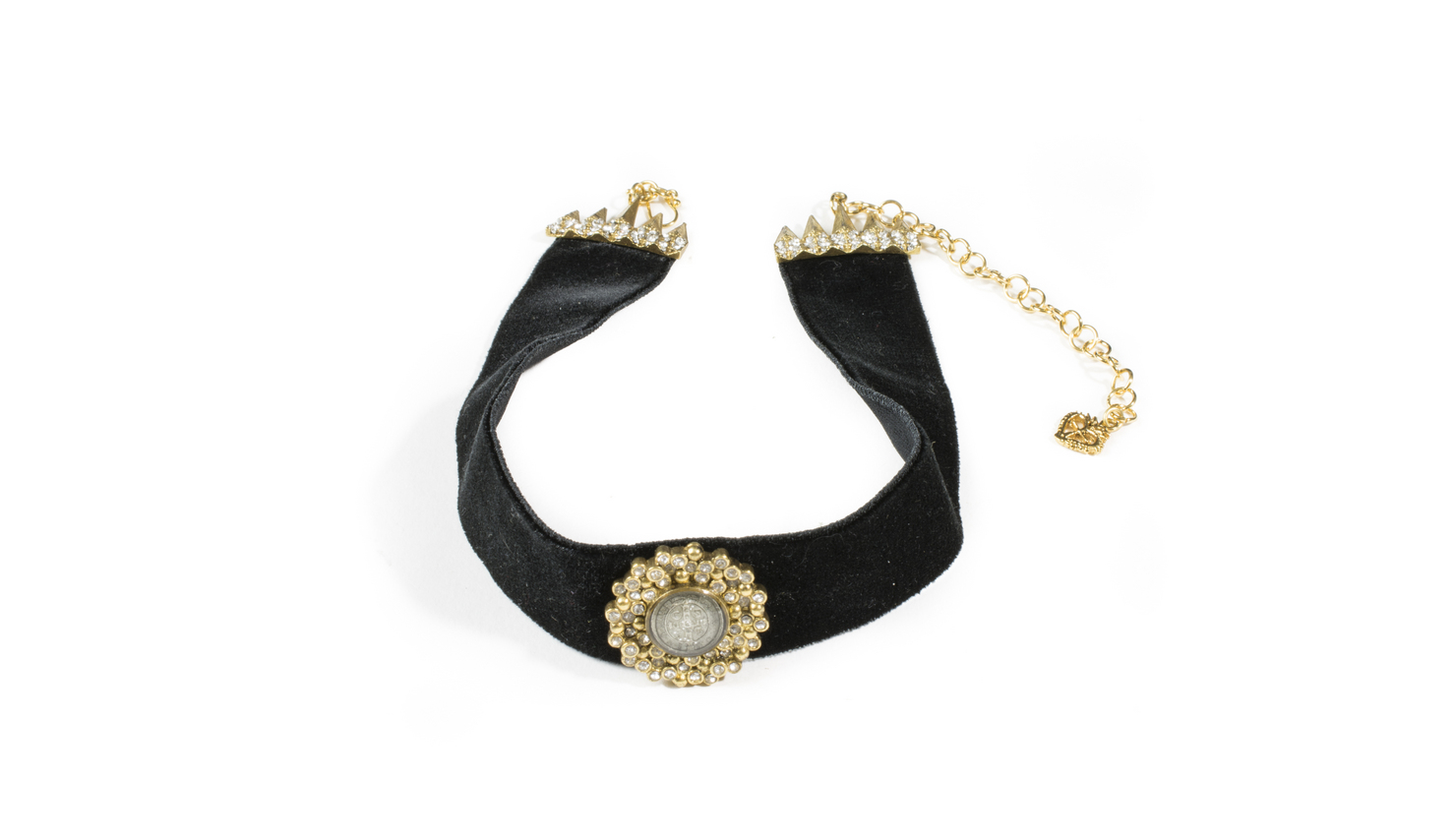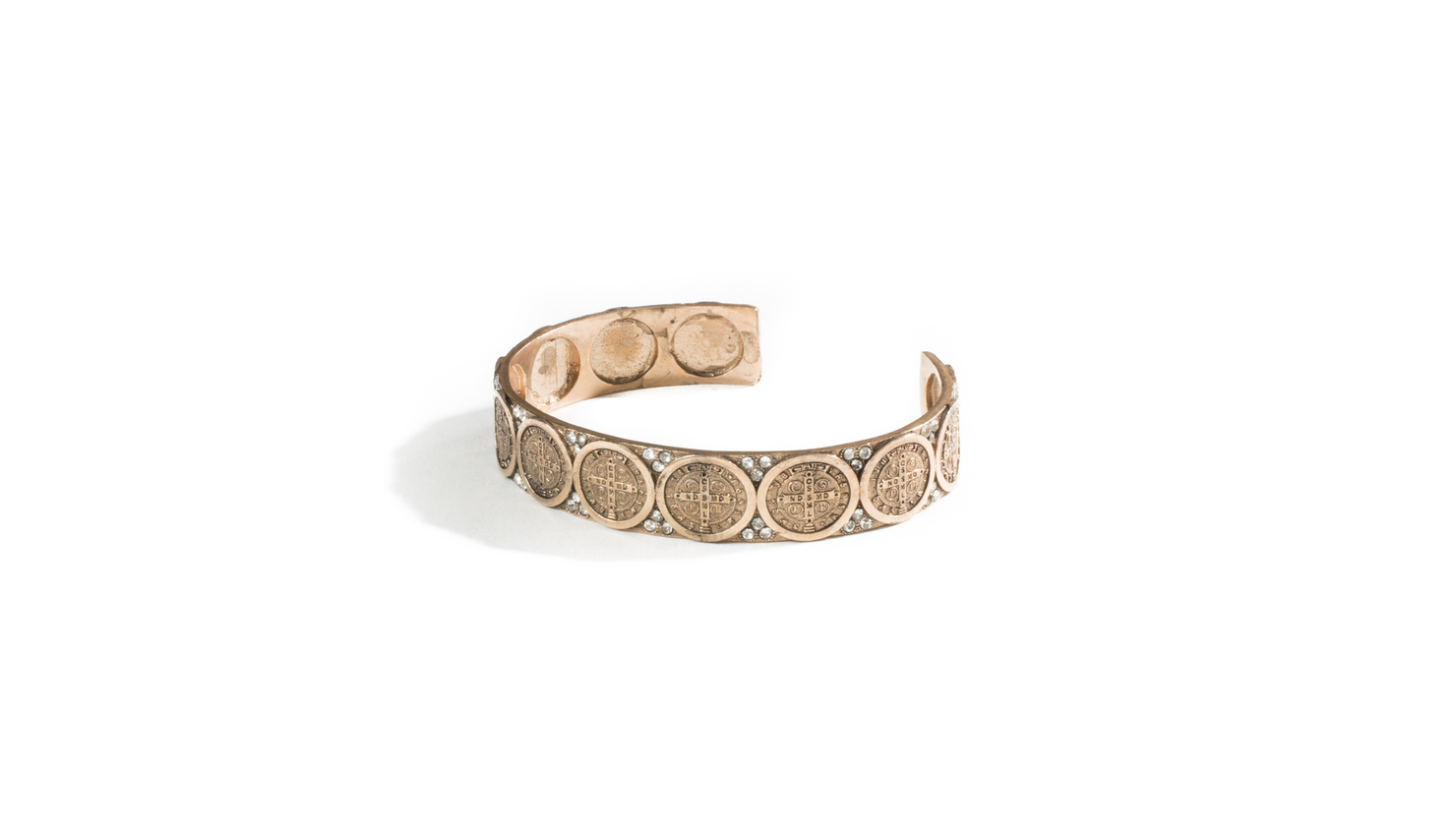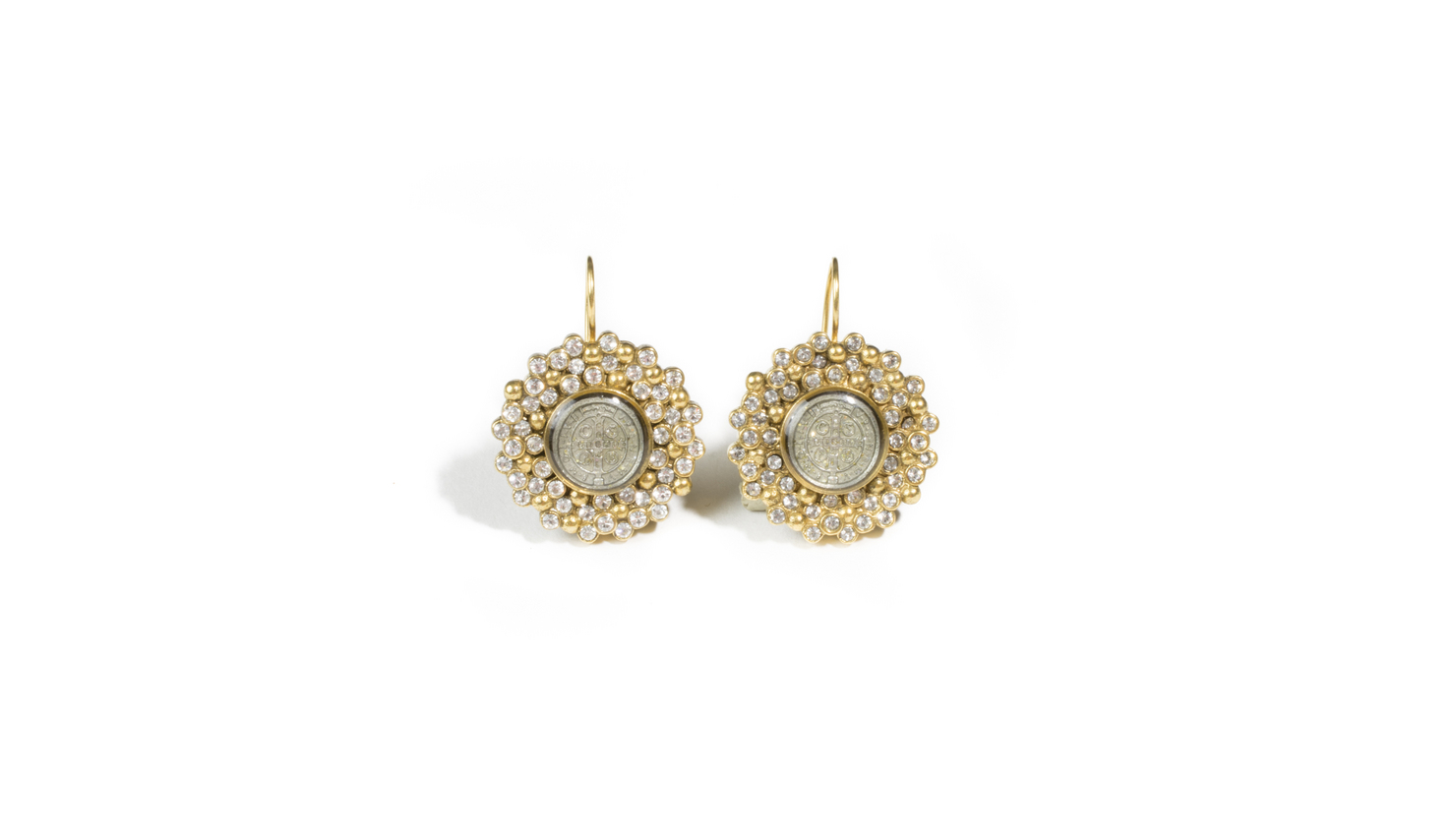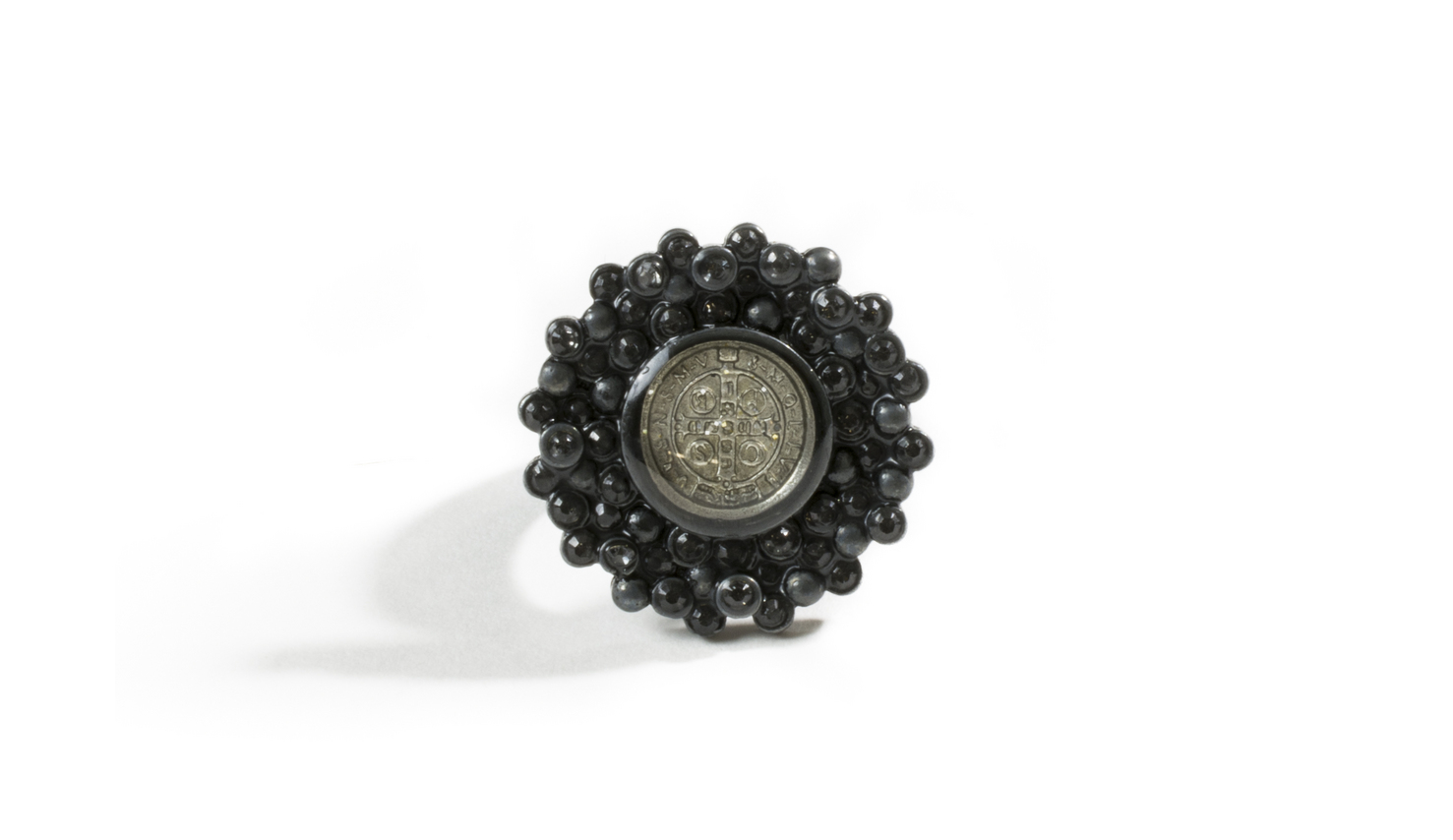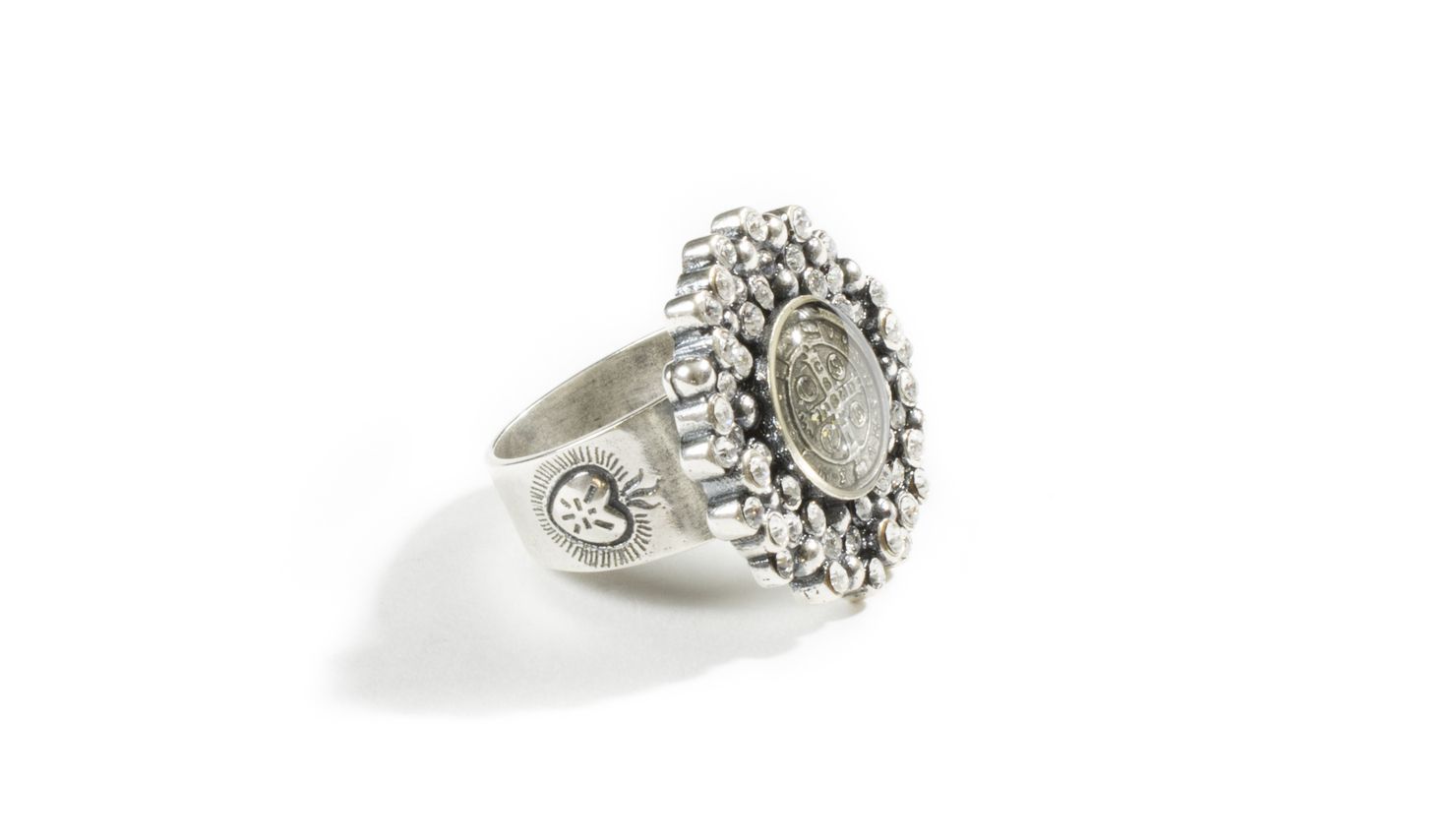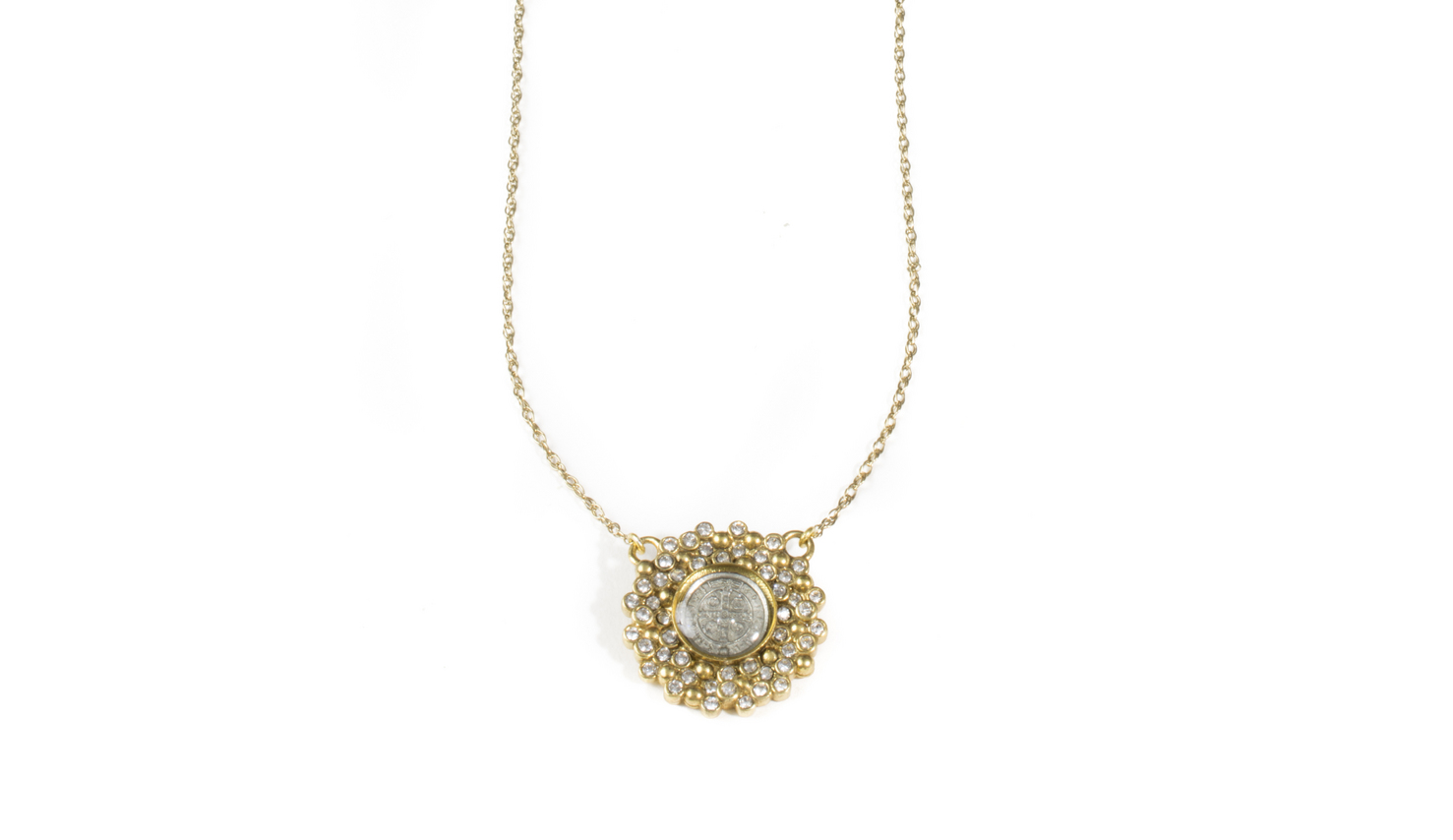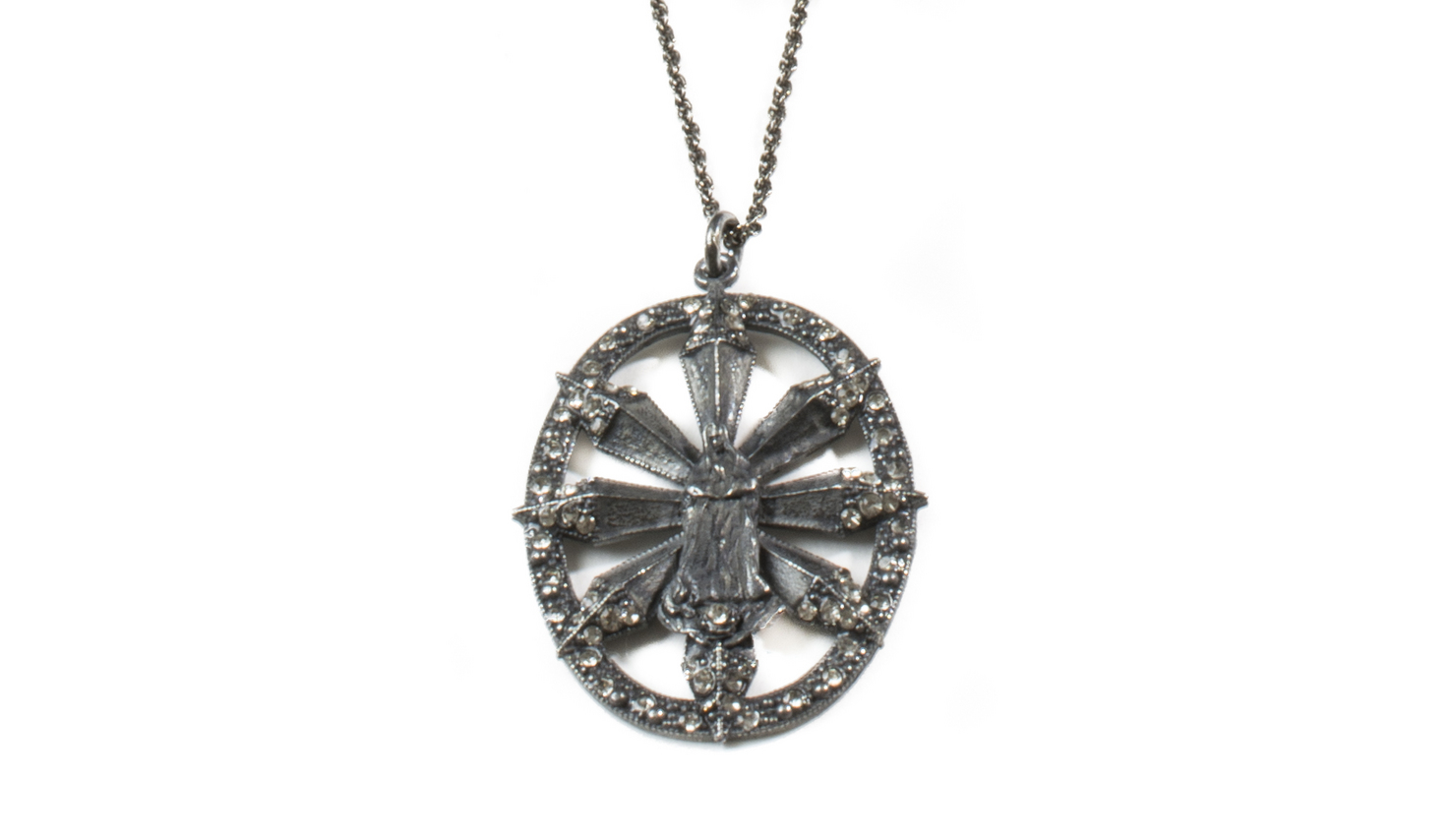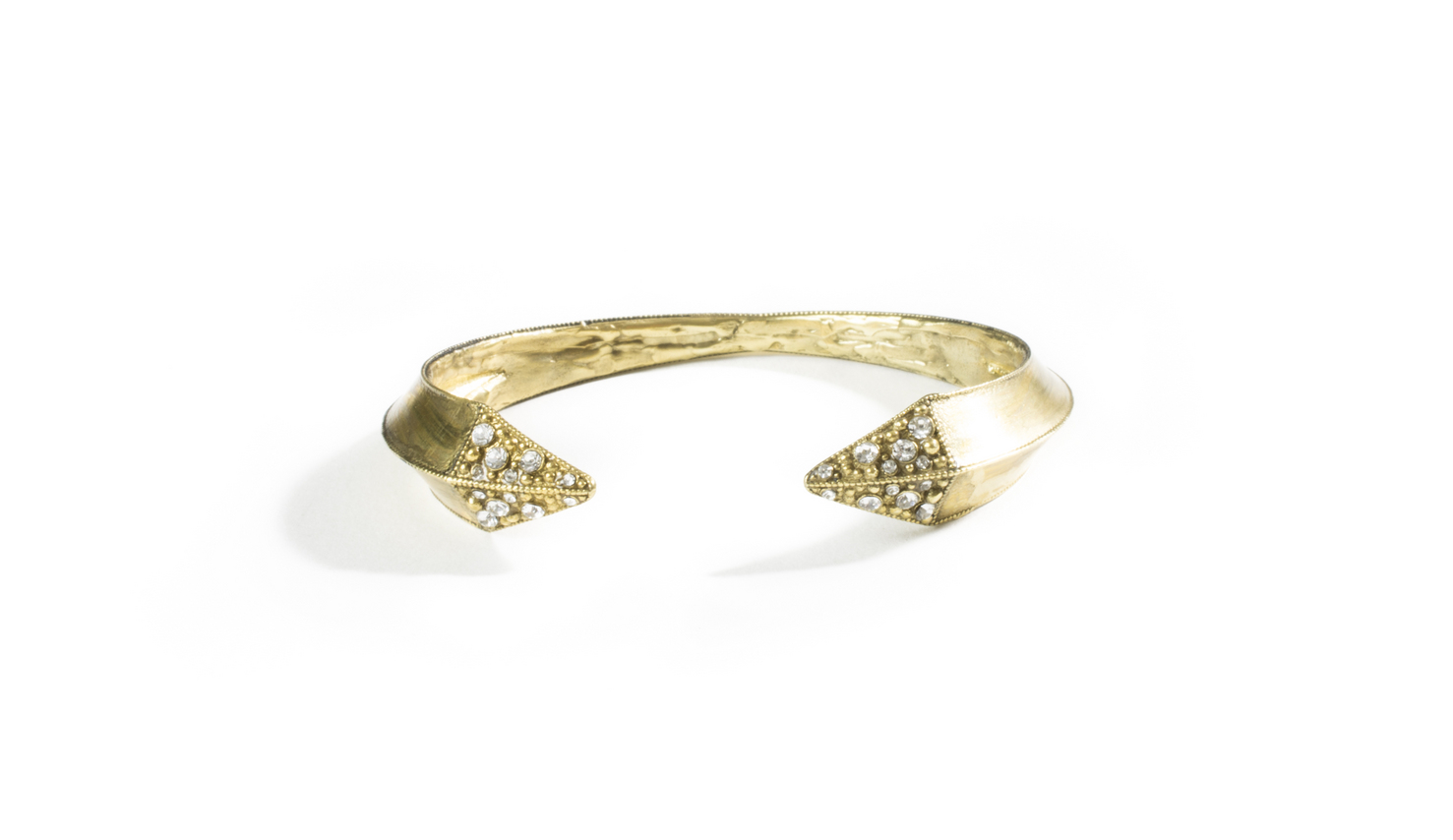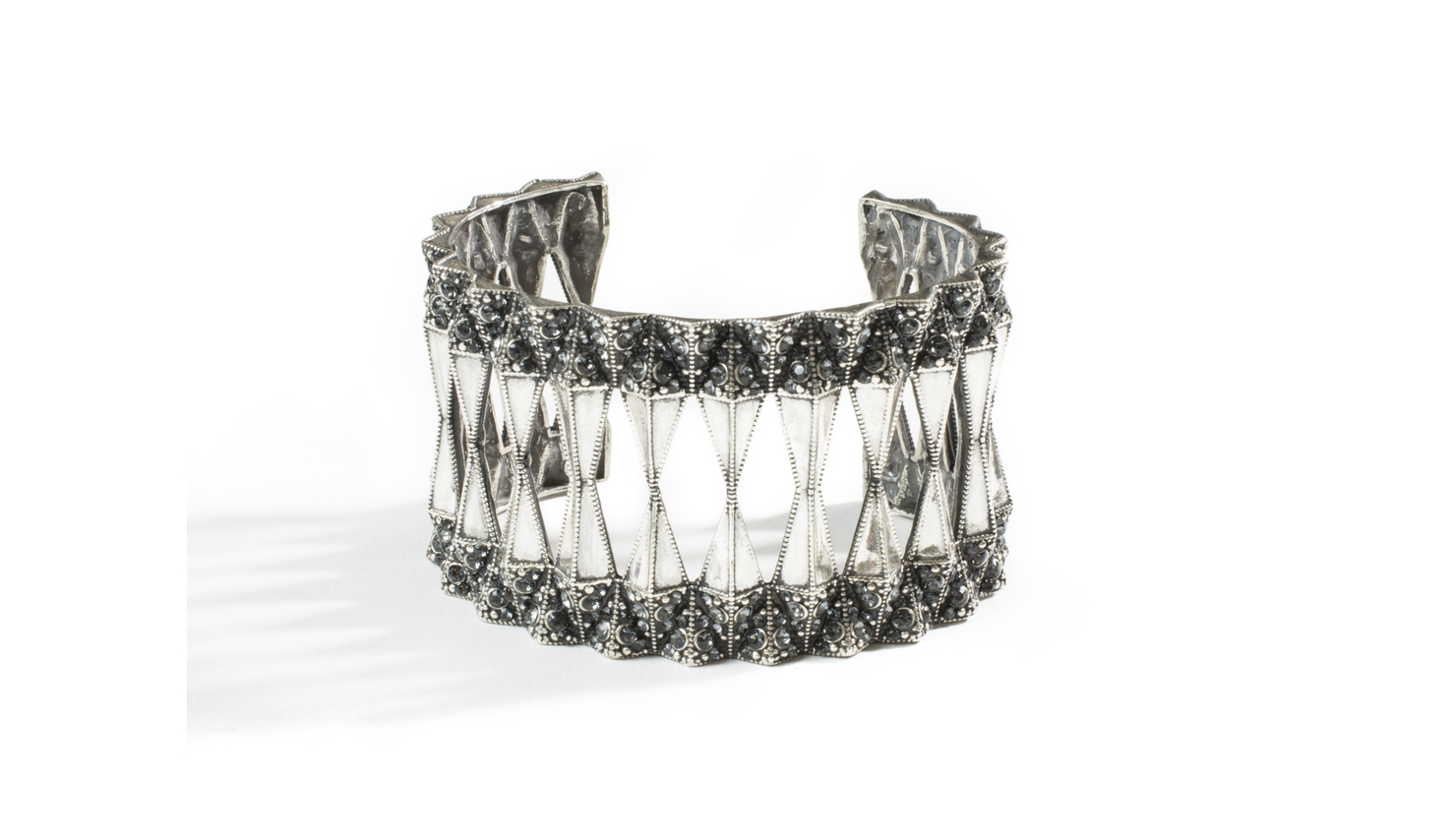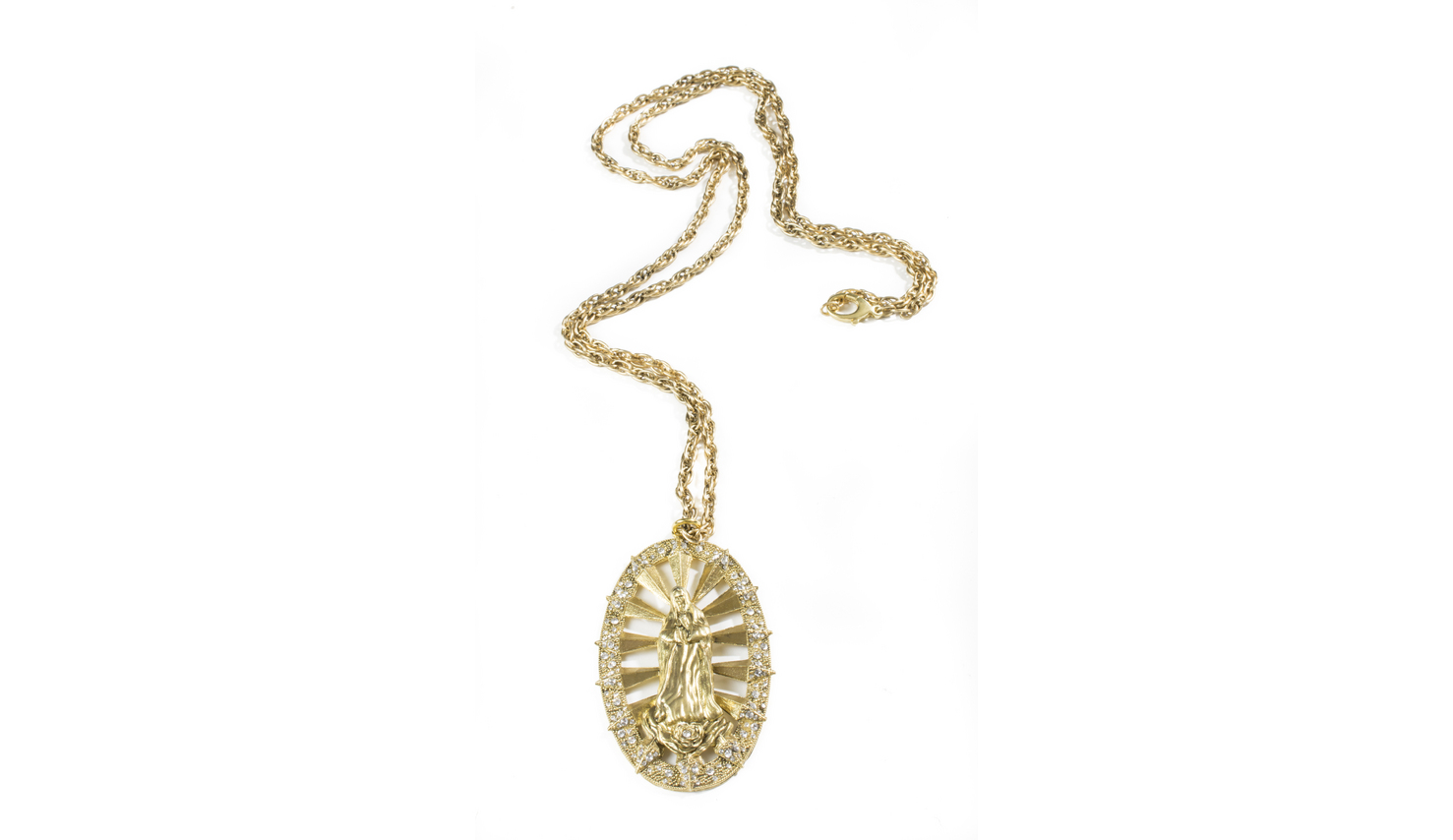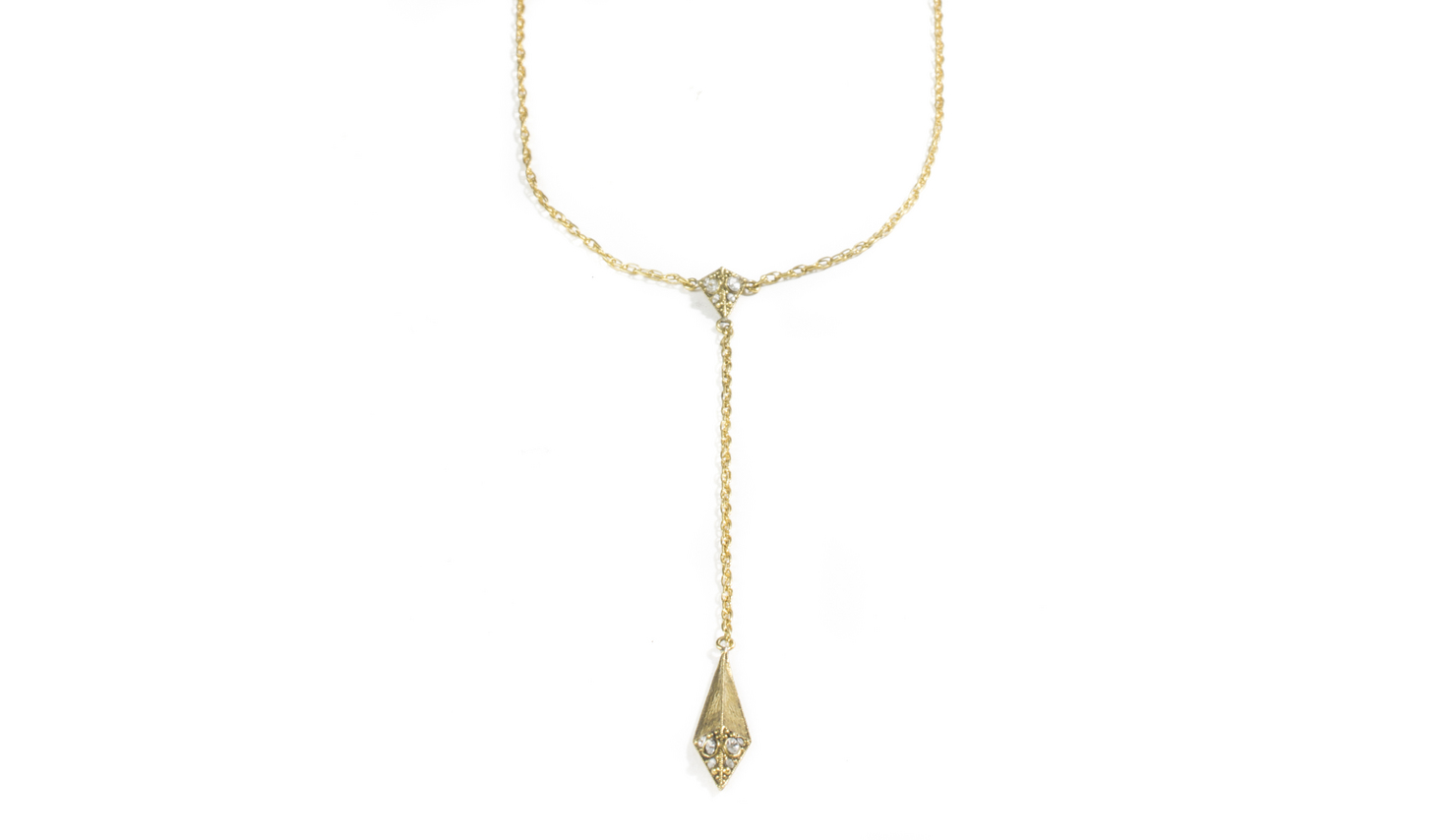 What's your idea of ultimate luxury?
Luxury is in the details…the finishings and the use of finer materials…of course done in good taste. Thoughtfully designed.
Or there is the luxury of a stress free day – in a hotel, a comfy blanket, room service, popcorn, and a good movie.

The gemstone you are currently lusting after is...
Rough cut diamonds – in beads and stones!

If you could have dinner with any artist, living or dead, who would it be and why?
Salvador Dali…….because I love an eccentric. Especially one who is all about dressing up! I imagine we would spend more time making our entrance into the restaurant than we would dine...wearing crowns of course.

If you could buy any piece of contemporary jewelry from another CFDA member, what would it be?
I am a big fan of a sculpted cuff from Robert Lee Morris, but I wouldn't turn down a little something from Cathy Waterman.

Where's the last place you visited that inspired your creativity? Give us some details!
Lisbon, Portugal – sooo many details. The tile work – the iron work – the views – the ocean. We stayed in the Palacio Belmonte, built in 1449 and filled with beautifully restored traditional tile work with a curious mix of the owners' modern art collection. Lisbon has a specific style – it's not completely gothic, as it is not as ornamental – the architecture is called Manueline. That mixed with Art Nouveau and blue water make for a simple elegance, which something that I aspire to in my designs.

If you could sit front row at any fashion show, what would it be and why?
Chanel. Mostly for the entertainment! The extravagance of the designs, the sets, the history, the models, and to check out the jewelry Karl is wearing.

If you could be anything other than a jewelry designer, what would it be?
I dream in chandeliers! But if I couldn't be an artist of sorts, I would be a midwife. I love being a mother and the whole experience of childbirth.

Be honest – who is your celebrity crush?
Harvey Keitel. Did you see him in The Piano? I rest my case.

What's your spirit animal and explain why.
A dolphin. I'm a Pisces with a sixth sense, and I know this is the reason I am so clumsy with my feet – because they should be fins!

What does it mean to you to be a member of CFDA?
It means that I am a peer amongst the finest designers in the industry. Makes me feel proud….and acknowledged.