W magazine's Accessories and Jewelry Director might make it all look super easy – you know, wife of a gorgeous yogi/nutritionist, mom to the most adorable little girl, Mila, tres chic fashion girl about town – but we have to assume that there's something sinister lurking below the surface. No? Not so much? OK, fine, we admit that Claudia is all of those things plus kind, funny and quick with a killer smile. The winner of the 2015 GEM Award for Media Excellence always fills the pages of W with outside-the-box jewelry with a quirky edge, and her personal style is just as captivating. (Check her epic Instagram if you don't believe us.) What can we say? We may just have a girl crush.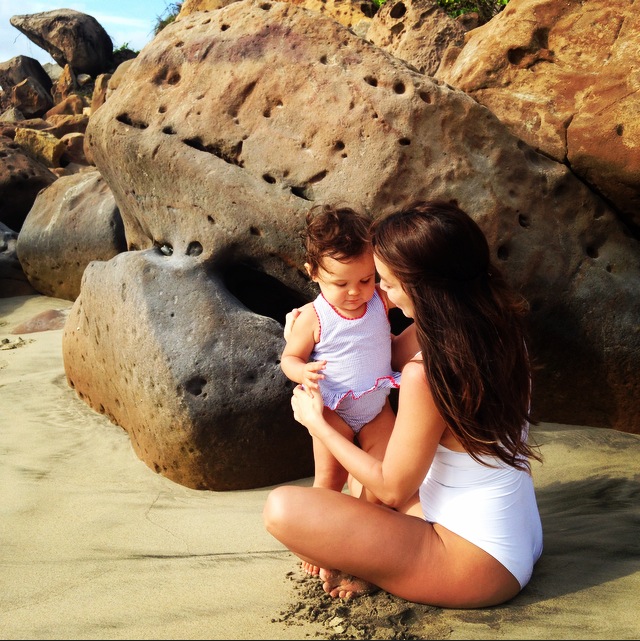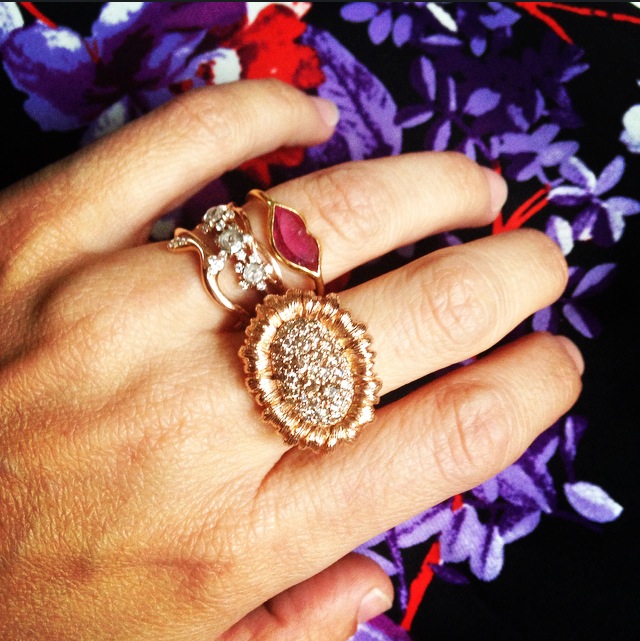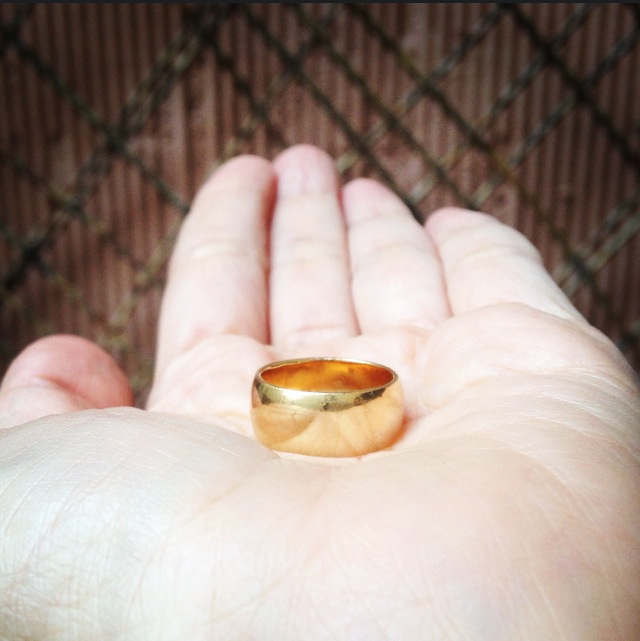 Let's have dinner at your favorite neighborhood restaurant. Where do we go and what do we eat?
When it's warm, I love to walk to and from dinner, so I always exhaust all the restaurants in my neighborhood. I recently moved to the Lower East side which has SO many options, but my usual go-to is The Fat Radish. It's a block away from me, the food is farm-to-table (which my husband who is a yogi/nutritionist loves) and I usually get whatever is the special of the day!
If you could buy any piece of contemporary jewelry, what would it be?
This is very hard because I literally obsess over a new piece EVERY DAY! Today, I'm in the mood for color and I'm eyeing this Marie Helene de Taillac ring where the focus is all about the stone (see picture, above).
The vacation spot that you keep going back to over and over?
My husband's family has a vacation house in Punta Mita, Mexico and it's the most amazing place to go to: it's remote, relaxing and right on the beach so we can spend the day frolicking in the water with our baby.
What's the last book you couldn't put down?
I admit that I have less time to read now with a toddler, but I'm reading a book I got for Christmas — All the Light We Cannot See by Anthony Doer which I can't put down.
Secret/favorite spot for cocktails at a trade show (and what's your go-to drink?)
I have two drinks: white wine or a margarita, so I'm pretty easy to please! My favorite Las Vegas trade show spot was poolside with a cocktail after the show wrapped, but sadly I don't have the time for that anymore…
The gemstone you're currently lusting after is:
I'm really feeling red spinel right now.
It's your birthday and your favorite flower arrangement arrives – what does it look like?
All white! I love ranunculus and peonies.
What's your favorite piece that you bought or received in the last year and why?
There are so many pieces I love, I could go on and on! I added a Marie Helene de Taillac lips ring to the top of my daily ring stack because it's just so fun and playful. A Mish sunflower ring— he is one of the nicest people in the industry so whenever I see it on my hand, it makes me smile. And I LOVE anything personal that reminds me of my baby, like these initial pendant necklaces, I wear a different one every day!
You have 30 minutes to work out – what do you do?
Yoga with my husband!
What was the first piece of jewelry you bought for yourself?
I don't remember the exact piece, but I'm pretty sure they were earrings. I got my ears pierced the day after I was born (a tradition in El Salvador) and I've been buying little earrings for myself as long as I can remember.
Take a pic of the most sentimental piece of jewelry you own and tell us the back story.
It's not that exciting looking, but my gold wedding band is the most sentimental piece I own. I was in Colombia with my then ex-boyfriend (yes, ex) and we decided we were going to get married and elope! We went into multiple jewelry stores in Cartagena and being that it was Colombia, most of the options were emeralds, which wasn't what I was looking for. We wound up custom making a very thick band and had the gold mixed so it would be yellow with a slight hint of pink. Even after I got a diamond engagement ring, I still preferred wearing the band because it reminded me of the impulsive, romantic moment.
What's your preferred mode of transportation day-to-day?
I'm an Uber girl.
Top 5 bands in your playlist - go!
I hate to say this, but I don't even know who I listen to anymore because I use Pandora in my office. I grew up in New Orleans going to live music shows every weekend, so I can't believe I'm saying that!
You're having guests for the weekend. What's your signature dish that you cook for them?
We have a grill on the terrace of our apartment, so it's grilling and veggies. My signature dish is usually a dessert: I love to make bread pudding!
Be honest – who's your celebrity crush?!
Easiest question to answer: Ryan Gosling.
If you could only carry one handbag for the rest of your life, what would it be?
Chanel
What's your signature scent and how would you describe it?
Guerlain – It reminds me of dessert, almost a vanilla.
If you could sit front row at any fashion show, which would it be and why?
Chanel, because it's like watching theater.
Tell us your beauty secrets.
I go to this holistic spa, Pratima, and I use their custom made serums and lotions. Beauty wise, I can't walk out the door without curling my eyelashes!
Signature nail polish and/or lipstick shade for a night on the town?
I only wear red or nude nail polish, so nudes in the winter and reds in the summer. My lipstick shade varies with my level of tan.