If you follow our Instagram, you're probably aware of how much we love Paris. And all things Parisian. And handsome, silver fox French men. (Oh, pardon moi, we have probably said too much.) So clearly it's no surprise that DJULA has been on our radar due to the bold, fashion-forward designs of the man in charge, Alexandre Corrot. Since founding the brand in 1994 (with an accompanying store in the hip Latin quarter), Corrot envisions and produces about 200 pieces every year in his atelier. Now with four locations in France and a Madison Avenue store to boot, the brand is getting more attention Stateside, and you'll see why below. Super cool ear climbers, sculptural cuff bracelets and flexible rings are rendered in diamonds and precious gems and perfectly ride the line between high jewelry and statement accessory.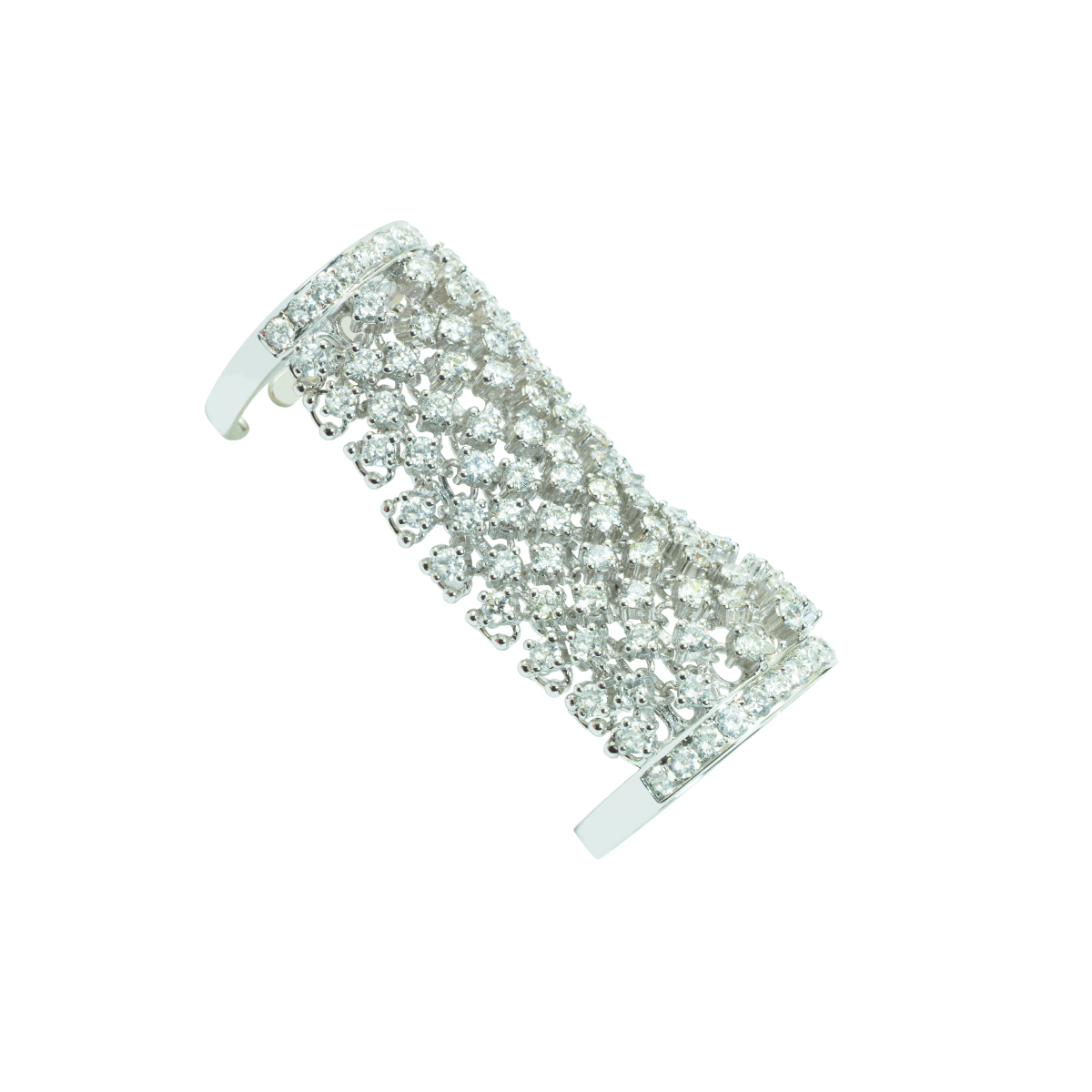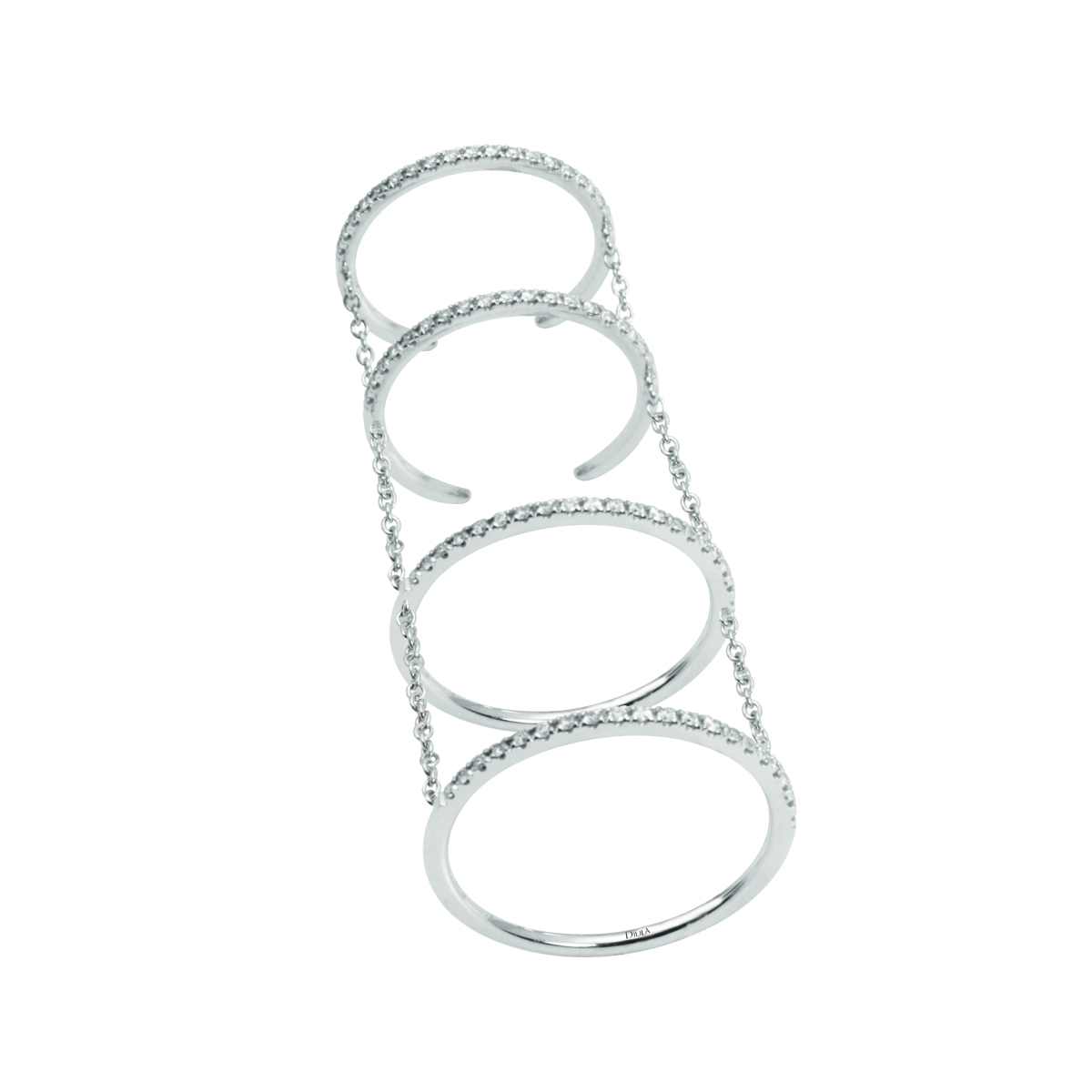 What's your idea of ultimate luxury?
The ultimate luxury means only one thing: independence. That is to be able to be inclined to make all what we want. Personally, I don't think that there is a luxury higher to that.
 
Let's have dinner at your favorite neighborhood restaurant. Where do we go and what do we eat?
I love eating! During all my trips, I have the opportunity to discover new places. I test many wonderful restaurants around the world, but if I had to invite you somewhere, it would be in Miami for sure!
This is my favorite place, where I love to spend time. And what do we eat? My two best options and favorite places: Nobu (at the Shore Club), and Prime 112 for the best grill ever on South Beach.
 
If you could buy any piece of contemporary jewelry from another jeweler, what would it be?
It would be any piece of jewelry from Buccellati. There are so many details in work of this Italian brand that are so inspiring.
 
What's your favorite Sunday afternoon activity?
Stay with my family. I work a lot and have to move often. So all I wish to do during the weekend is to stay with my wife and my children.
 
What's your go–to cocktail?
The Mojito. I am not much of alcohol drinker but this one is an exception for me!
 
The gemstone you're currently lusting after is . . .
…Turquoise. And its brilliant azure color.
 
What's your favorite place to holiday and why?
My favorite holiday should be in the USA. Trips between New York City, San Francisco, Los Angeles and Miami. I need to mix times of fun and comfort. I love Paris, my home city, but I fell in love with the United States a few years ago and couldn't be in a better mood than there. And of course, I finish my holiday with few days in Turks & Caicos.
 
What's your favorite piece that you made in the last year and why?
The Barbed wire bangle in diamonds. This collection expresses the complexity of a human being, feelings and relations. This line evokes the transcendence and the quest for escape. The barbed wire is a strong protection symbol, or protest, it gives a feeling of power and value. With thorns that can remind roses, it expresses passion with intensity.
 
You have 30 minutes to work out – what do you do?
Go to find my friends for a coffee time, just downstairs of my office at Le Castiglione café in Paris.

What was the first piece of jewelry you bought for yourself?
A vintage Rolex watch. I am a collector of watches, and adore mixing contemporary pieces with vintage.

If you could have dinner with any artist, living or dead, who would it be and why?
Miles Aldridge! He is a renowned British Designer/Photographer. His amazing work inspired me a lot for my last campaign. Stage women deprived by humanity, in a very graphic and colorful atmosphere.

Mountains, sea or city? Why?
I love the city, I live between Paris and New York. I need to see streets full of active people, I love life and the human contact.

Top 5 bands in your playlist - go!
I am a fan of Michael Jackson, Rihanna and David Guetta.
All of their titles are my favorite bands.

You're having guests for the weekend. What's your signature dish that you cook?
Organic and healthy food as a dish made of quinoa, vegetables and truffle oil…with my favorite thing: big crab claws cooked in a special and secret lemon sauce!
 
Be honest – who is your celebrity crush?!
Rihanna is THE ONE. She has worn already DJULA jewelry. I was so honored.
If you could sit front row at any fashion show, which would it be and why?
A CHANEL show. I have a lot of respect for Karl Lagerfeld, and all that he passed to the world through his work. Furthermore, the magic atmosphere of CHANEL Fashion shows are extraordinary and full of dreams.

Tell us your beauty secrets.
I hydrate my face every-day with skincare products from DIOR "Dermo System". That quickly penetrates into the skin and doesn't leave the face greasy.
 
What's your spirit animal?
The Lion. For its presence, and symbolic representation.
 
If you could be anything other than a jewelry designer, what would it be?
A master chef!