We weren't sure whether someone's design aesthetic could be captured in their smile...and then we met Lito. Her spirit and light somehow manages to resonate in this gorgeous, Athens, Greece-based line. While her influences range far and wide – from modernism, romance, futurism and science to Art Nouveau and Art Deco – we particularly adore the avant-garde details in pieces like "Tu Es Partout" enameled eyes and the combination of purple diamonds, yellow gold and negative space in a collection named The Cut. We have to credit our friends at Valery Demure for introducing us to this prolific soul and our newest jewelry obsession. Also, thanks for nothing to our friends at Valery Demure for giving us yet another reason to spend every penny we have.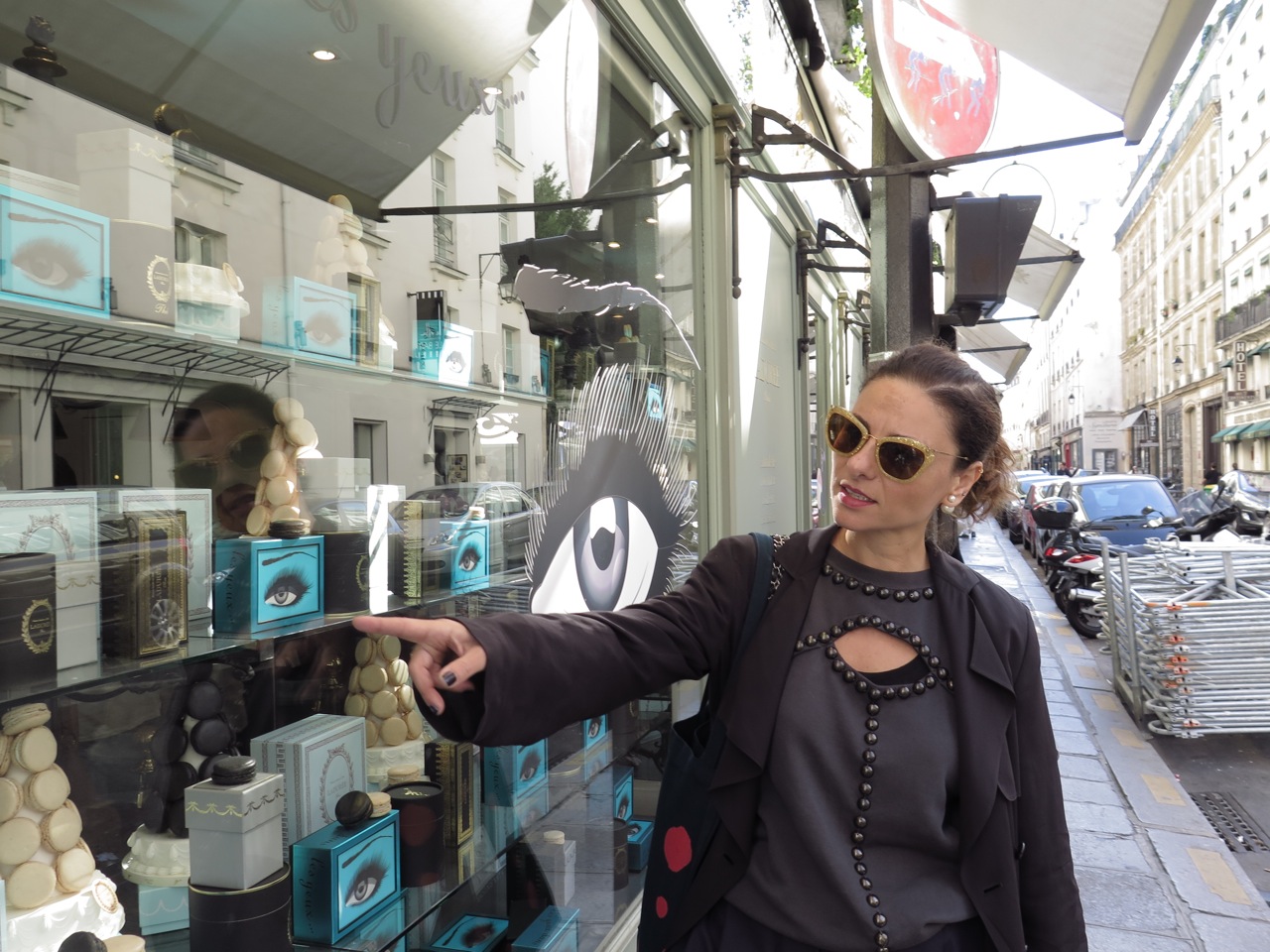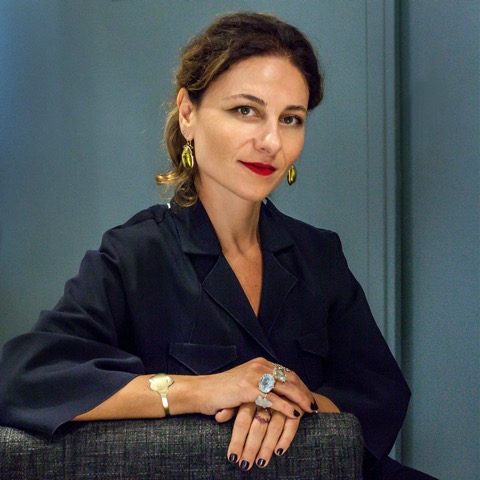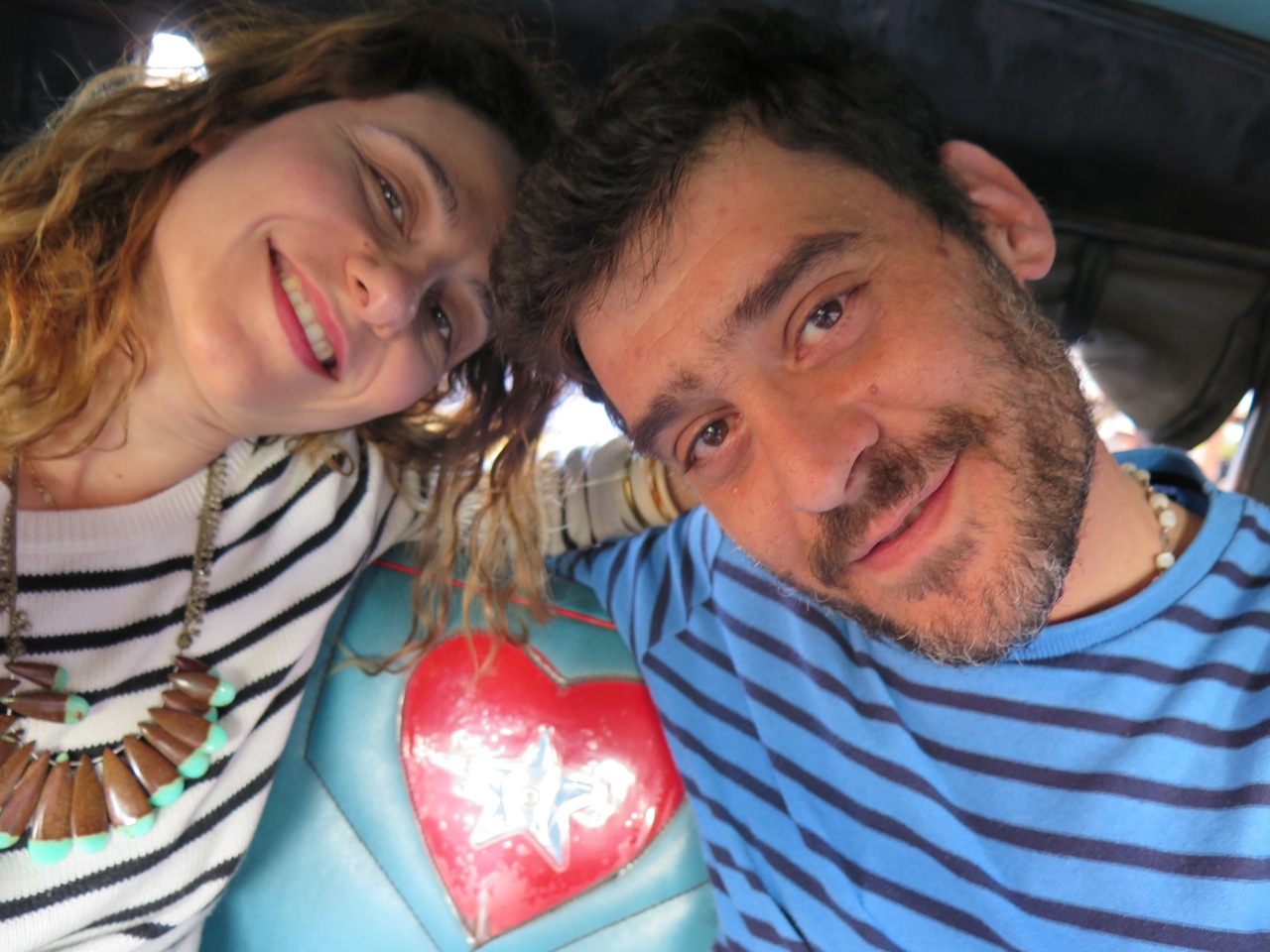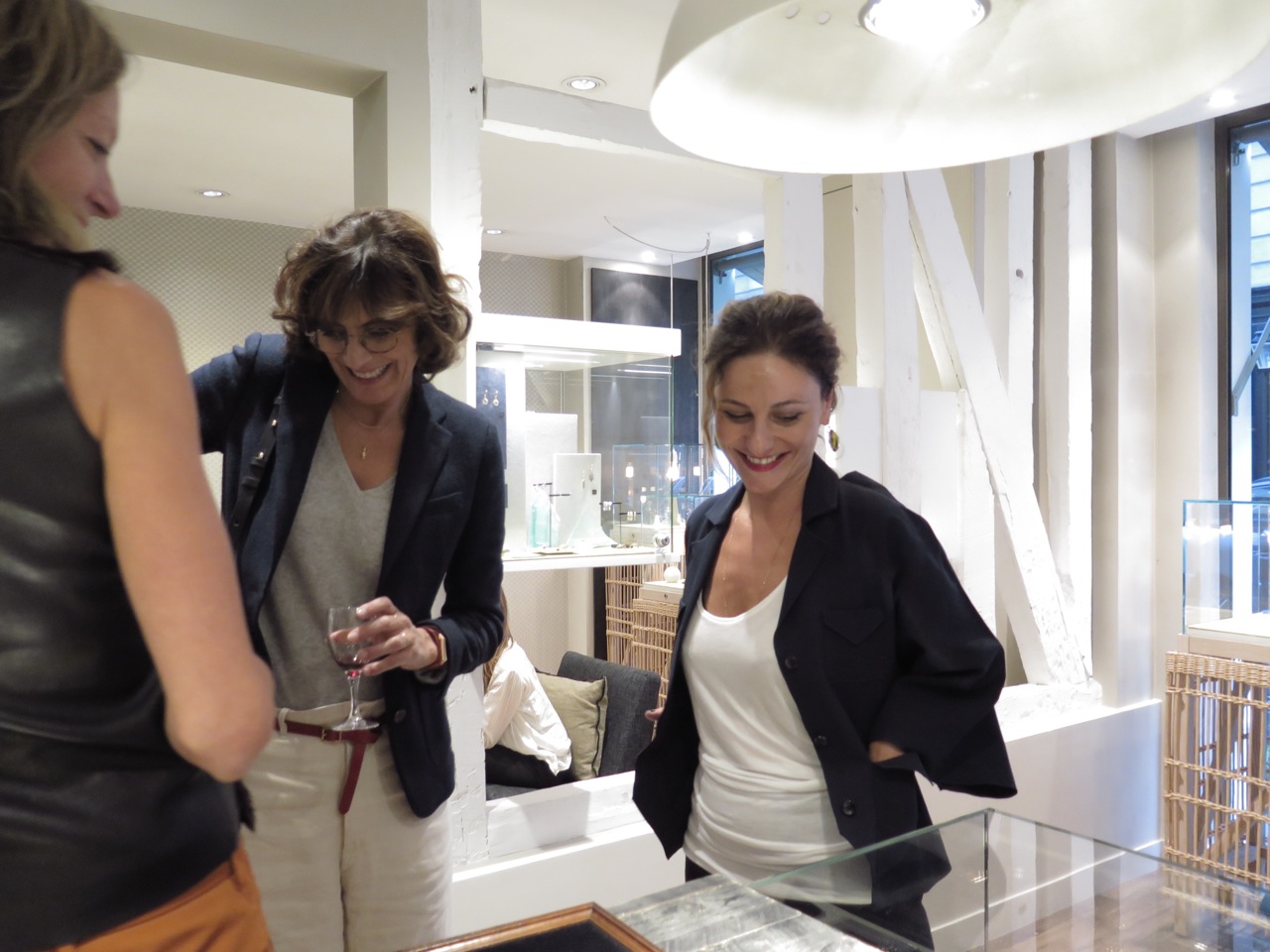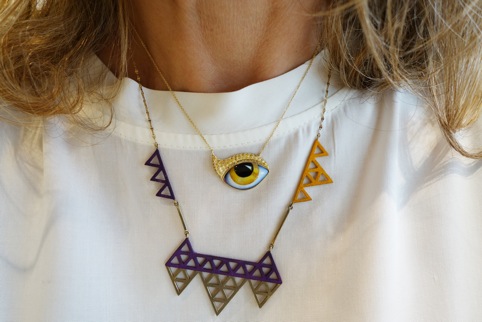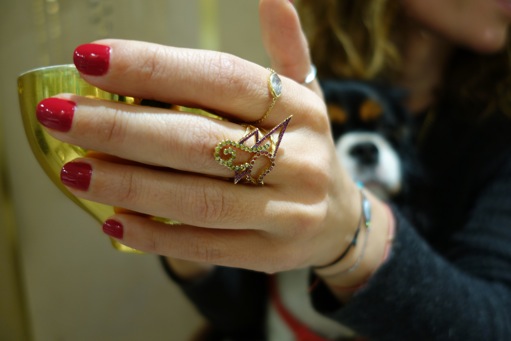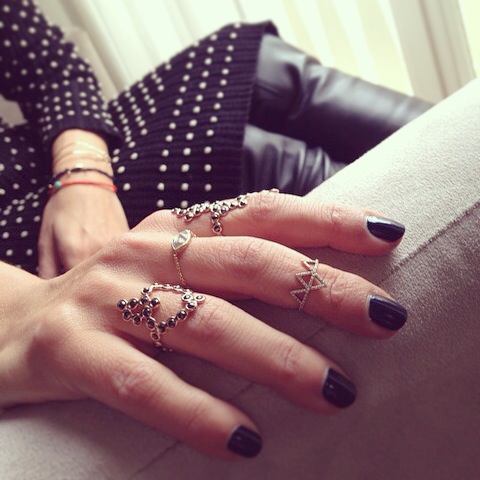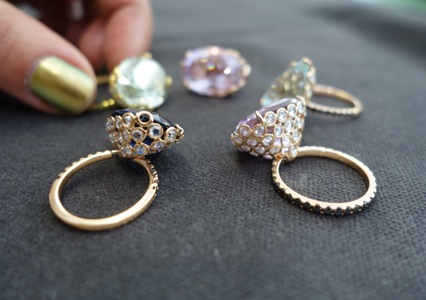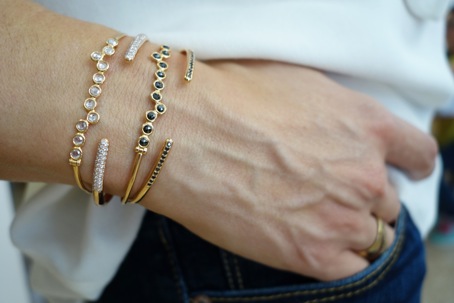 How long have you been designing and what did you do prior?
When I was studying marketing in Boston I started experimenting with jewelry...and I fell in love with it! I realized that all I ever wanted to do was to create jewelry. A few years later (after operating my store in Athens for 5 years) I decided to "take a break" and expand my horizons! So I moved to Paris for 2 years. I attended some courses on sculpture and life drawing at the Ecole Nationale des Beaux-Arts and also did lost wax technique and technical drawing at the Ecole de la Chambre Syndicale de la Bijouterie, Joaillerie et Orfevrerie.
Congrats on COUTURE! Tell us about your inspiration for the current collection.
I love creating unique and vibrant matches and to celebrate individuality through my designs! The inspiration behind this collection was a quote from Oscar Wilde that "We should all be a little incredible". In a true Boho style, the bourgeois nature of diamonds, sapphires and rubies embraces the bohemian feel of semi precious stones, liberating in a primal way not only the female soul, but the materials themselves.
Name another fine jewelry designer that you are a fan of and tell us why.
Solange Azagury-Partridge. Her jewelry is so imaginative and unexpected. Always with a twist, humor, innovation and perfect craftmanship!
Gemstone you can't get enough of?
My current love is blue kyanite. Love the color and its balancing energy.
What's your favorite piece that you've recently purchased?
A vintage Art Deco tiara from the Antique Show in Las Vegas!
What is the most sentimental piece of jewelry that you own and what's the backstory?
A jade dragon pendant, from Singapore, that was gifted to my mother the year I was born.
She would always wear it for protection when she was traveling and gave it to me few years ago, to protect me when travelling as well.
Why do you think people are becoming so comfortable purchasing fine jewelry online?
The main appeal of buying jewelry online isn't different from that of shopping for shoes: efficiency, a wider selection and ease of access no matter where you are!
Also with the help of blogs like yours and social media people, you get to know the designers, the latest trends, how the jewels look at close up and on somebody's body without physically visiting their boutiques.
All you need is out there: excellent customer care, trust, security and options.
Next time FFR is visiting your home base, where do we eat?
Definitely Island Restaurant Club at the Athenian Reviera. I love the food and the ambiance is just unique!
Best cocktail bar? (For a sophisticated sip AND ponying up to a pub – we are
Geminis, so we need both options.)
Galaxy Bar Hilton and Baba au Rum.
What's your preferred mode of transportation day-to-day?
My shoes are made for walking...
Top 5 bands in your playlist?
Miles Davis, Nina Simone, Florence & the mashine, Artic Monkeys, Maroon 5, lately I can't get enough of "Shine like a diamond " by Josef Salvat!
Celebrity Crush?!
Ryan Gosling
If you could only carry one handbag for the rest of your life, what would it be?
A well-crafted, lightweight tote. I carry too many things all the time.
Instagram, Facebook, or Twitter?
What's your signature scent and what three words would you use to describe it?
Calyx by Clinique. My all time favorite. I have been wearing it since I was sixteen. It's smells like you just came out of the shower, all clean and fresh!
Where's the last destination you visited that inspired your work?
Jaipur, India. Colorful, chaotique, flamboyant...There is always something new to discover.
Flats or heels? And what's your current favorite pair?
Flats! Ideal for the summer are the Isabel Marant sandals.
We can't wait to tell you more about Lito. For now, check out her work on Net-A-Porter.
xxFFR