There's always room in our life for the classics, but let's not overlook the here and now. Like FFR, AZLEE debuted in Spring 2015 – so we kind of see ourselves as kindred spirits. And what a debut it was: Already featured in Vogue Paris, W, WWD and Elle France, the brand has attracted the likes of celebrity fans including Rihanna and Zoë Kravitz and scored an Instagram takeover for LoveGold. So what makes California native Baylee Zwart's collection so lust-worthy? We think it's the combination of geometry, sculptural simplicity and kinetic energy that feels very of-the-moment. She keeps it local, producing and hand-finishing everything in her home state, but what we really love is how she supports a different ocean-related cause each season via a portion of proceeds from the sale of her collection. First up: the Marine Mammal Center in Sausalito, CA, that rescues ill, injured and orphaned sea creatures. Thanks, Baylee, for giving us a another reason to justify a purchase!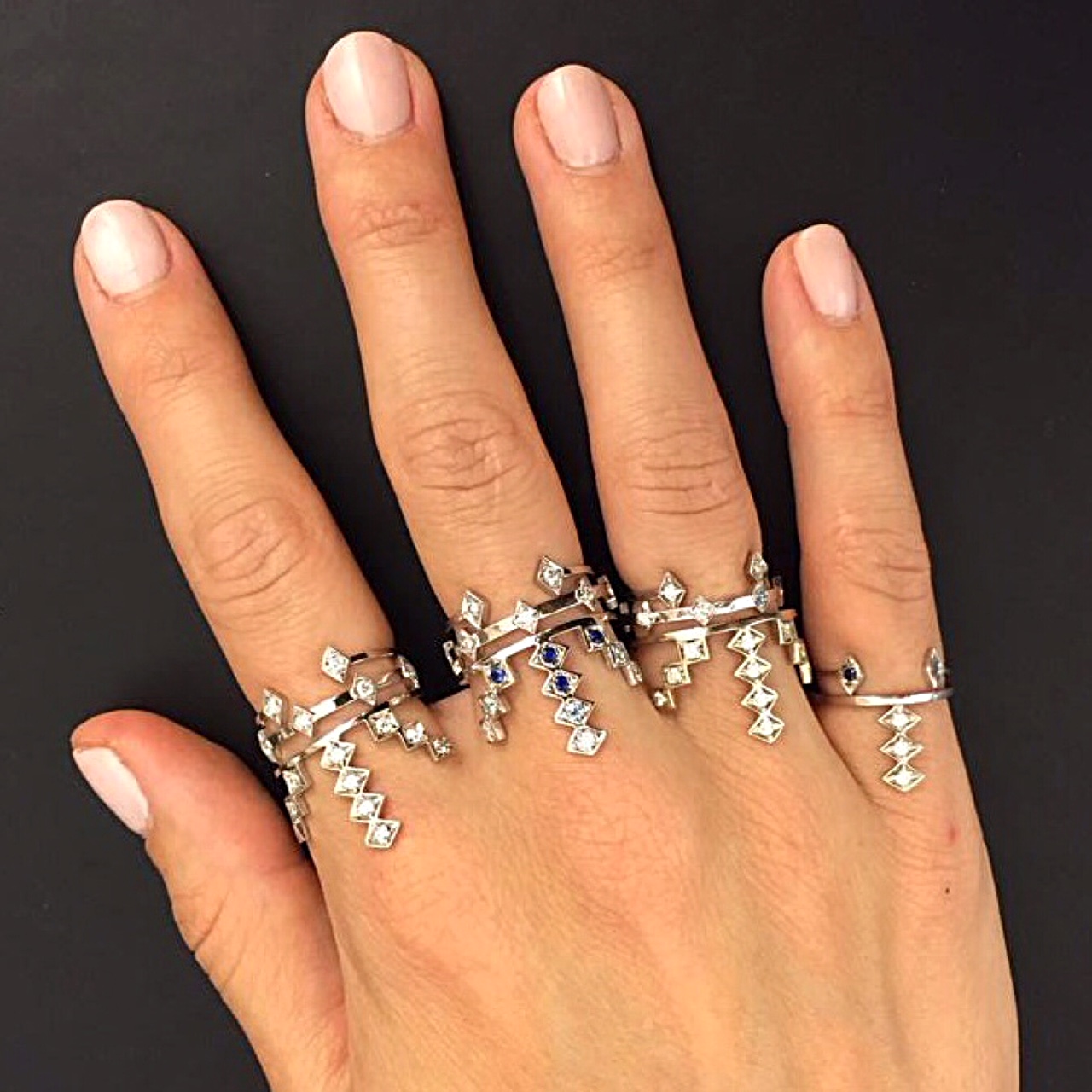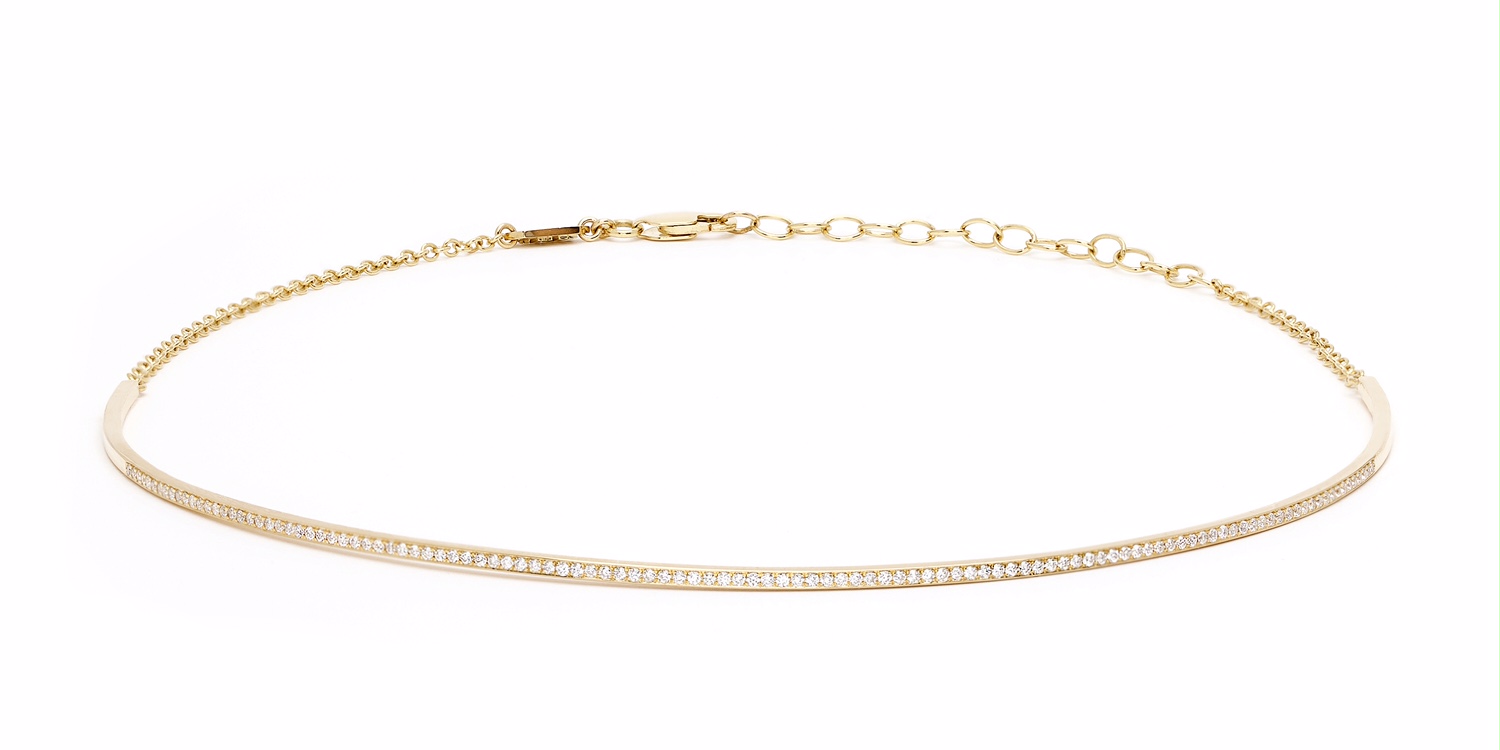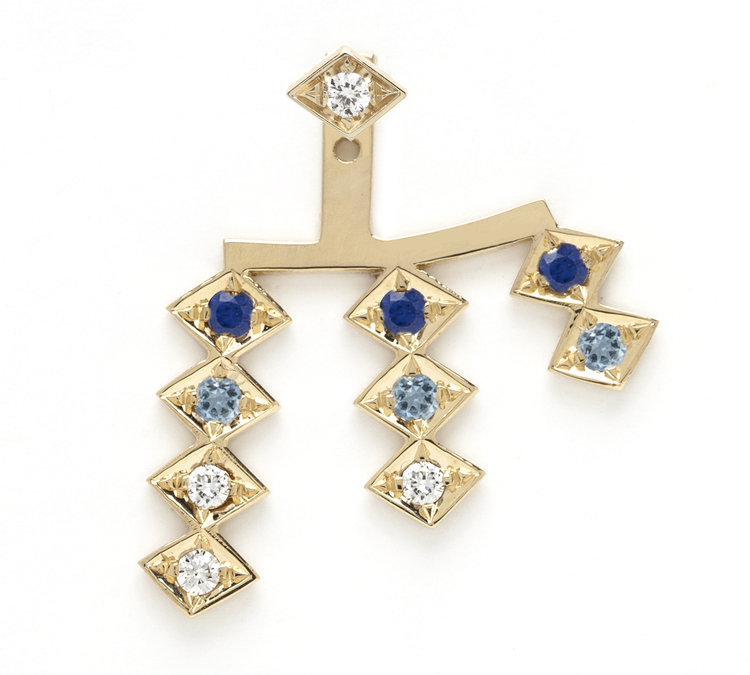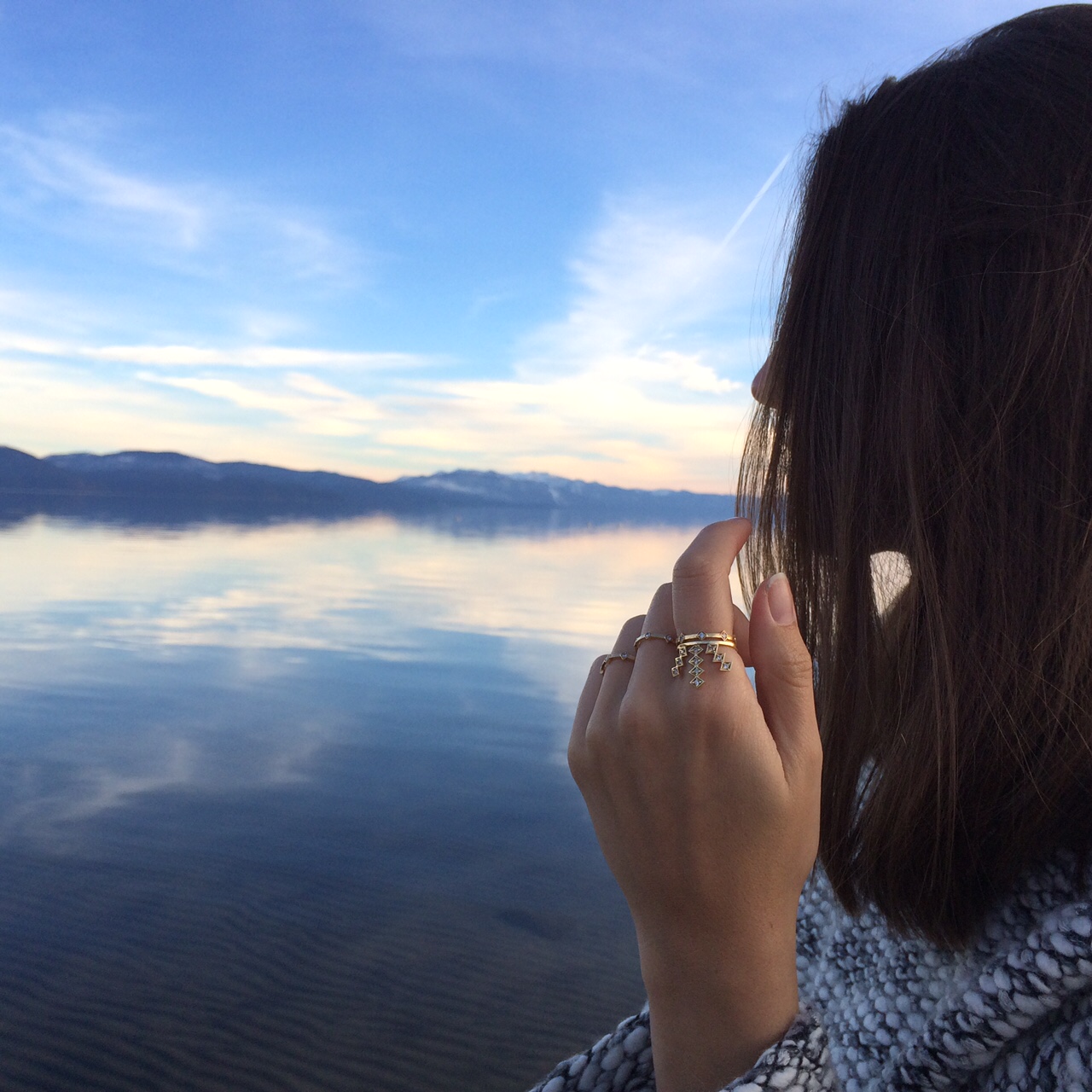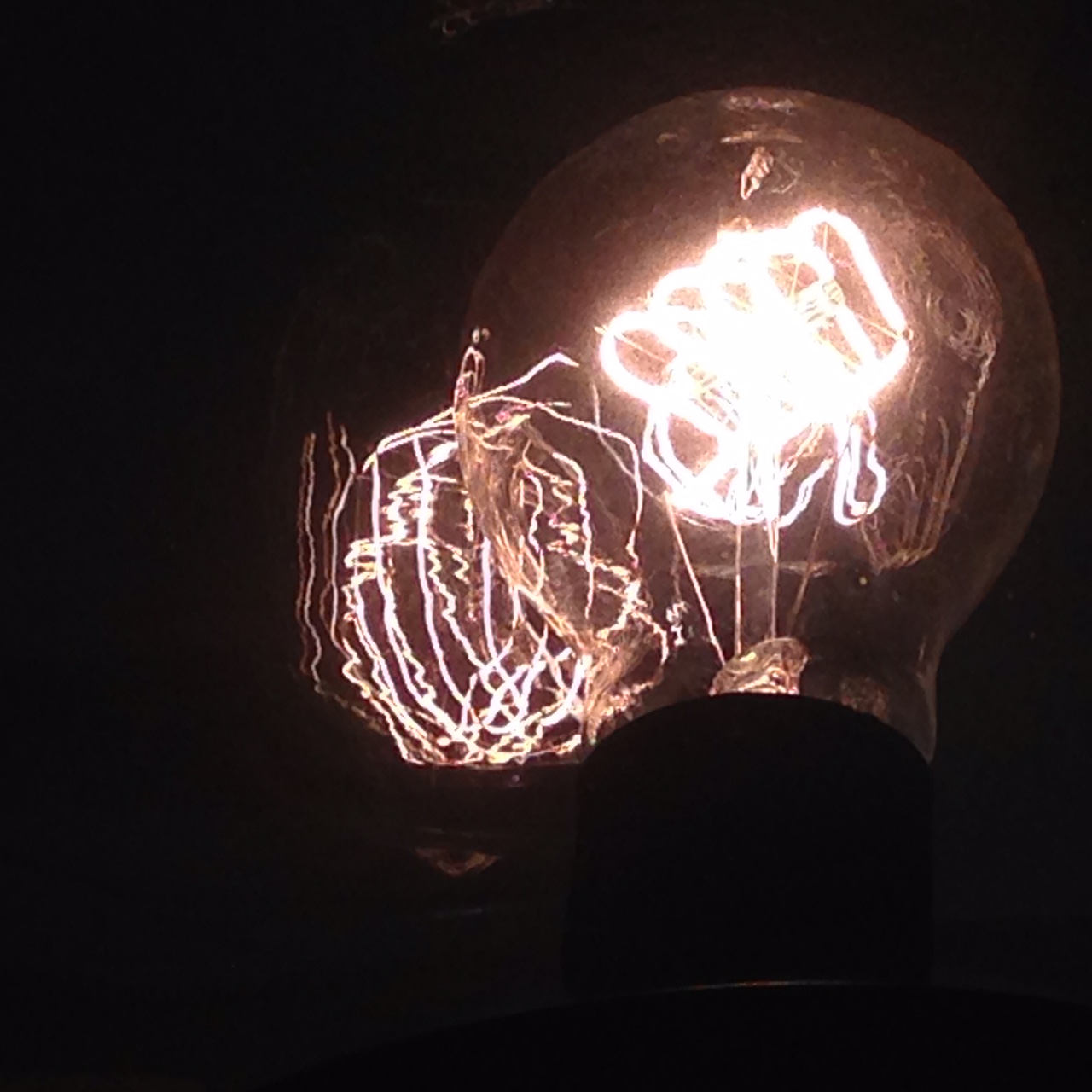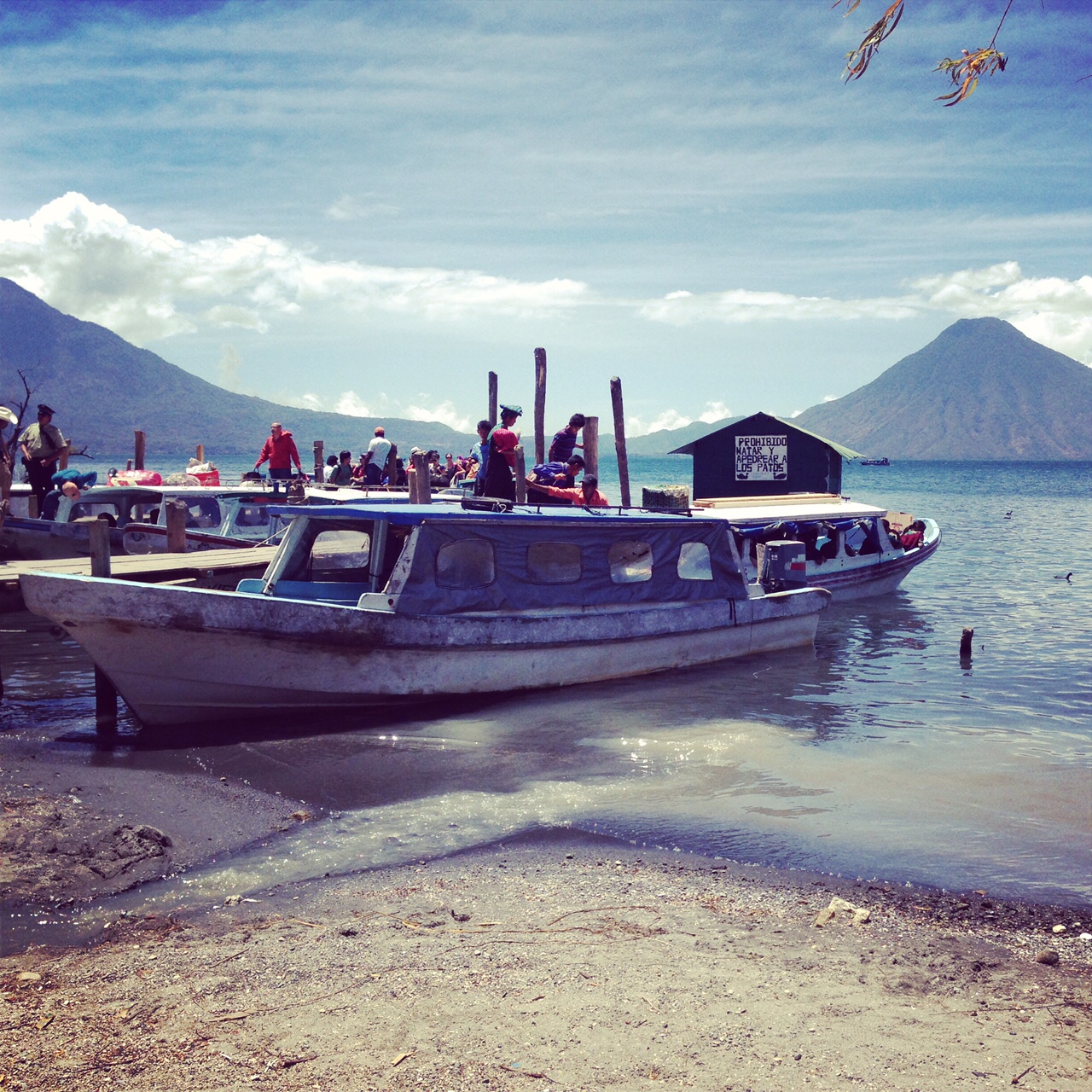 How long have you been designing and what did you do prior?

I have been designing jewelry for 5 years now. Before then I worked at Allure & Glamour, then moved to Guatemala after that. It was there that I fell madly in love with metalworking and made many of the original pieces that are still included in the collection today.

Name another fine jewelry designer that you are a fan of and tell us why.

I really admire Monique Pean. Her designs are so sophisticated, and the fact that she has such a focus on using sustainable materials is really inspiring.
 

Gemstone you can't get enough of?

I love champagne diamonds. All the different shades of them are just so beautiful. I could sit and look at a big pile of champagne diamonds all day!
 

What's your favorite piece that you've recently purchased?

I added a ring to our Spring '16 collection super last minute and it was finished last week. I fell in love with it instantly and it hasn't left my finger since! I "purchased" it, and need to have another one made asap!
 

What is the most sentimental piece of jewelry that you own and what's the backstory?

I recently got engaged. My fiancée knew I would want to design my own ring (that idea made me so sad though to just design one, then give it to him for him to just give back to me!), so he actually hand carved a ring for me out of the leg of the couch that we met on (which he also proposed on!). When he proposed he whipped out a wood file to make the ring bigger if need be! I love my hand-made wood engagement ring.
 

Why do you think people are becoming so comfortable purchasing fine jewelry online?

I think they really trust the retailer's quality. I think that is why it is so important to be at the right stores, so customers can have faith and understand the value even when they aren't purchasing in person.


Next time FFR is visiting your home base, where do we eat?

Café Gratitude! It is the most delicious organic vegan food in Venice, CA. They have amazing homemade desserts, and you never know what desserts they will have on any given day since it is at the chef's discretion based on what he feels like making!


Best cocktail bar? (For a sophisticated sip AND ponying up to a pub – we are Geminis, so we need both options.)

Sophisticated sip – Venice Beach Wines, walking distance from my home and such an intimate setting!
Pub – I love Townhouse in Venice for late night debauchery, and a good ol' time
 

What's your preferred mode of transportation day-to-day?

I enjoy walking along The Strand to get anywhere on the Westside of LA
 

Top 5 bands in your playlist?

Alt-J, Glass Animals, Jack Johnson, can't think of anyone else specifically, but I usually just turn on the Alt-K station on Pandora and I love everything that pops up. I listened to a lot of Alt-J when I designed The Light Collection.
 

Celebrity Crush?!

Bradley Cooper, I like them smart!


If you could only carry one handbag for the rest of your life, what would it be?

Balenciaga Motorcycle bag. It has the perfect length strap to be corss-body or hang from the shoulder. I love these bags. I have a seafoam green one that has been though it all with me.
Instagram, Facebook, or Twitter?

Instagram. I am all about visual imagery, the less words the better. I am still very confused about Twitter. I go on and feel like there is nothing nice to look at!
 

What's your signature scent and what three words would you use to describe it?

I actually prefer au natural!


If you could do anything else for a living, what would it be and why?

I hope I never have to do anything else, but I would love to work with animals or work with an ocean-related non-profit. Luckily I get a little taste of that now since we work with a different ocean-related cause each season and each piece sold benefits that cause.
Where's the last destination you visited that inspired your work?

Backpacking in the middle of nowhere. It was so cleansing, I could finally think clearly and loved sketching under the trees and had some time to really let my mind wander which is rare.
Flats or heels? (And what's your current favorite pair?)

Flats. I have a bit more of a tomboy style, so I love minimalist shoes that are easy to wear. Vince make clean sleek ones that I love and live in.
You're on a shopping mission in your hometown. Where is your go-to for the perfect party outfit? Housewarming gift?

My hometown is Aspen, CO (I am actually here right now!). I love stopping by Nuages. They have such charm and the most beautiful pieces from Alaia to AZLEE! Chequers also has beautiful housewarming gifts.
If we were filming the reality show of your life, what would your tagline be? (Think Real Housewives!)

I've never really seen Real Houswives, but I think my tagline would be: Be True to Yourself!