Everyone gets something passed down from their parents. Randi – a love of folk rock. Meaghan – a slight Southern drawl. And then there's Los Angeles-based Arman Sarkisyan, who just happened to inherit his father's incredible talent as a master jeweler. No big deal. But honestly, the first thing you feel when you hold one of Arman's meticulously crafted works of art is the weight of history. The elegance of hand-carving. The careful consideration of every gemstone. The mix of intricacy and modernity that leaves us wondering if each piece was created yesterday or 200 years ago. Either way, every single locket, ring and earring is certainly destined to be an heirloom in somebody's collection. And that's worth its weight in 22k gold.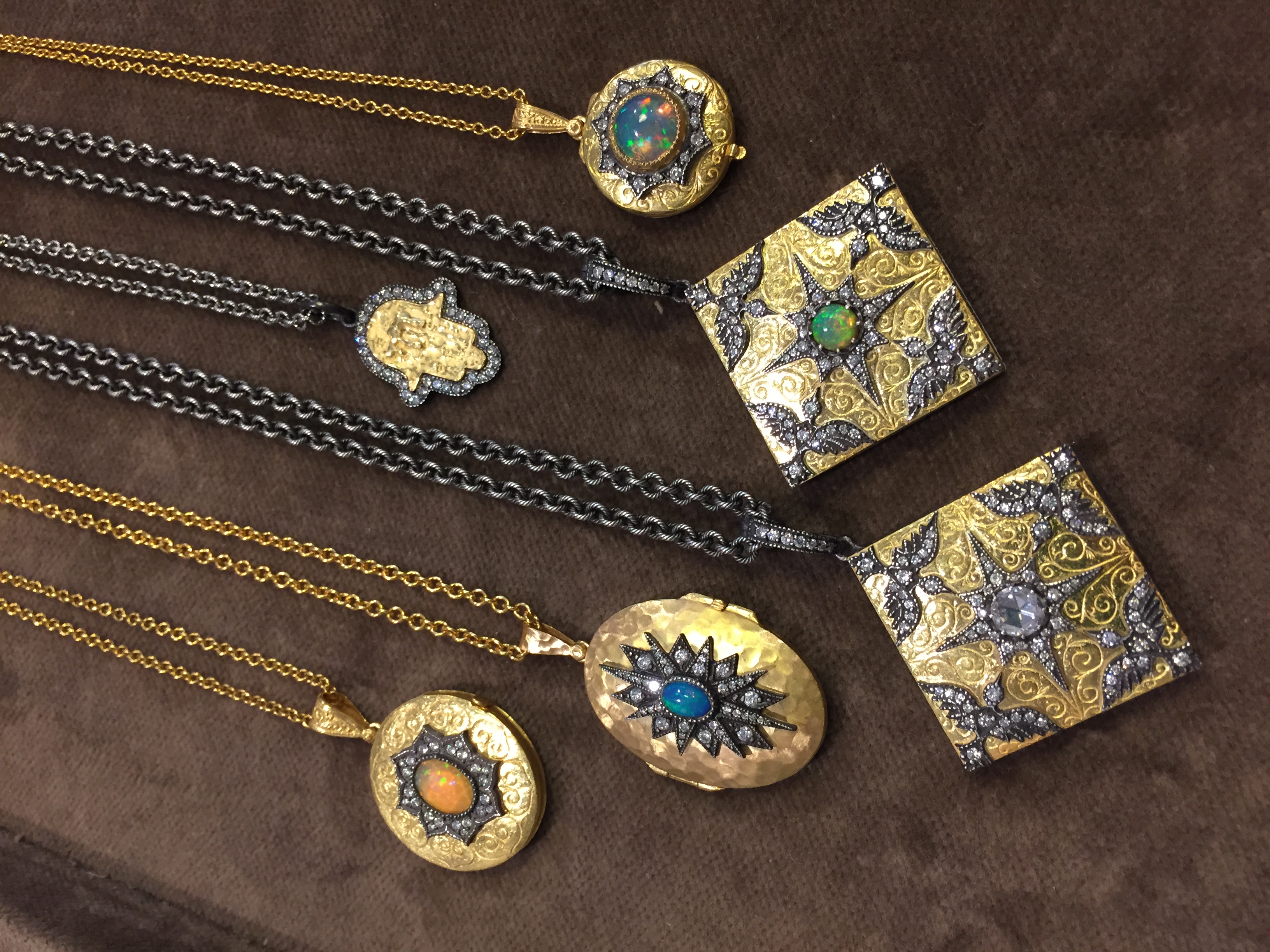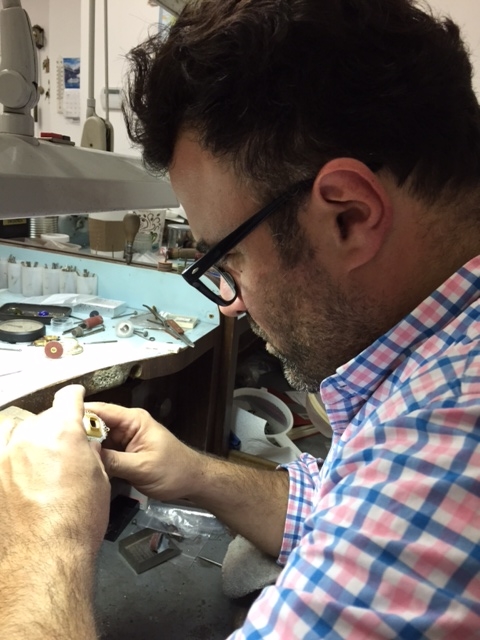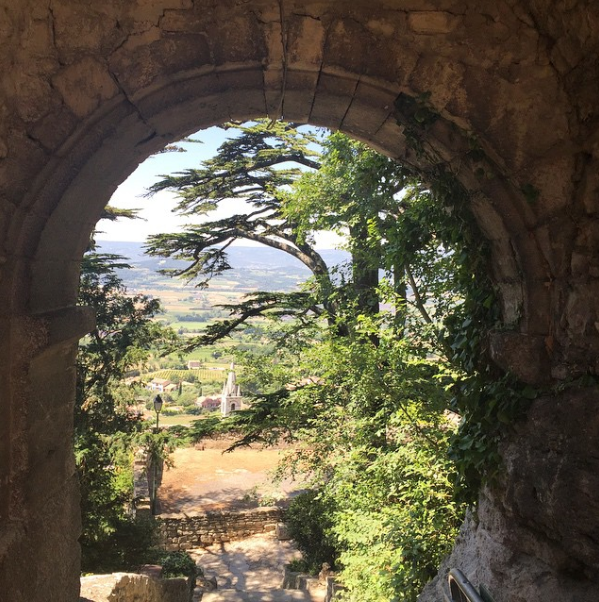 Let's have dinner at your favorite neighborhood restaurant. Where do we go and what do we eat?
We'll go to the original Katsu-ya in Studio City, sit at the bar, and let the chef take over.
If you could buy any piece of contemporary jewelry from another jeweler, what would it be?
Peter Schmid - Atelier Zobel
The vacation spot that you keep going back to over and over?
Aix-en Provence, I just came back!
What's the last book you couldn't put down?
Unbroken by Laura Hillenbrand. I couldn't stop reading.
What's your go–to cocktail?
Single Malt Scotch, preferably Highland Park.
The gemstone you're currently lusting after is . . .
Indicolite tourmaline. I buy every nice piece I see, and not necessarily to make a piece of jewelry. I'm obsessed.
What's your favorite piece that you made in the last year and why?
A jelly opal ring. Usually I'm in control designing but this time I let the stone take over, creating a very simple setting to showcase its beauty.
You have 30 minutes to work out – what do you do?
I'm typically working. The only exercise I get is an arm workout – lifting my cigarette in one hand and coffee in the other.
What was the first piece of jewelry/watch you bought for yourself?
A Daniel Mink watch.
If you could have dinner with any artist, living or dead, who would it be and why?
Hieronymus Bosch – I would love to pick his brain.

 
What's the most sentimental piece of jewelry you own?
My wedding band
Top 5 bands in your playlist - go!
Metallica, Zero 7, Queen, Gogel Bordelo, Royksopp
You're having guests for the weekend. What's your signature dish that you cook?
Lamb chops. I do them two ways, depending on how much I like my guests.
Be honest – who's your celebrity crush?!
Monica Bellucci
What's your dream watch to own?
A. Lange & Sohne
What's your favorite piece of technology and why?
Most useful technology in my office is the coffee maker.
If you could sit front row at any fashion show, which would it be and why?
My wife, Louiza Babouryan.
Tell us your grooming secrets...
Kiehl's Malleable Molding Paste, that's how I get my signature wave.
Shop even more of Arman's incredible creations at Single Stone
xx FFR