Calling his business 'Top Notch Faceting' is about as fitting as naming our website 'Two White Girls Who Like Jewels.' Simple, basic, and spot on. We've been looking forward to chatting with Jean again ever since our initial meeting, when our high five was greeted with a garnet-tattooed palm. This self-taught lapidary (CRAZY) spends his time in San Fran with his adorable little dude and zookeeper wife (who is extremely talented in her own right) when he's not on the road in Africa and Sri Lanka, of course.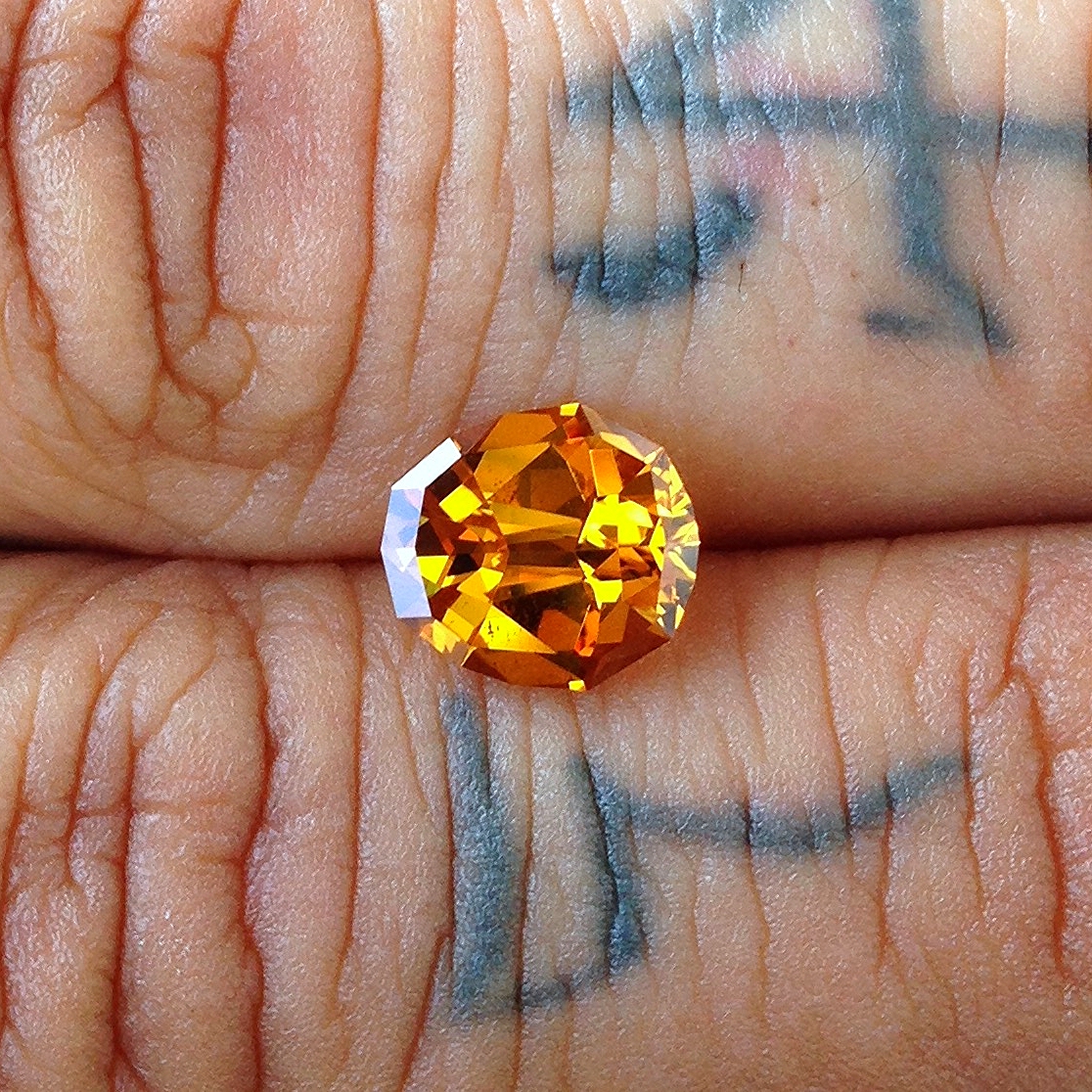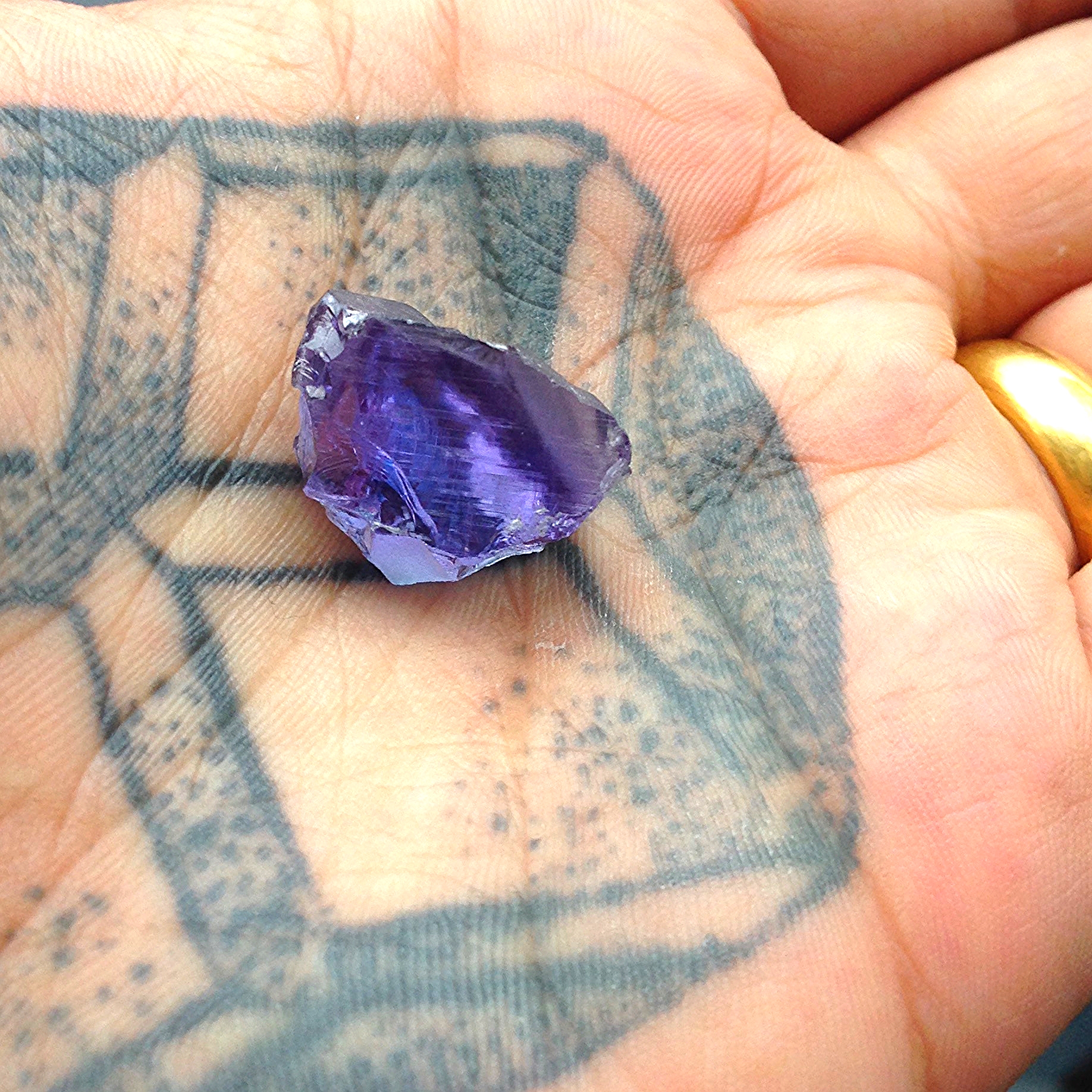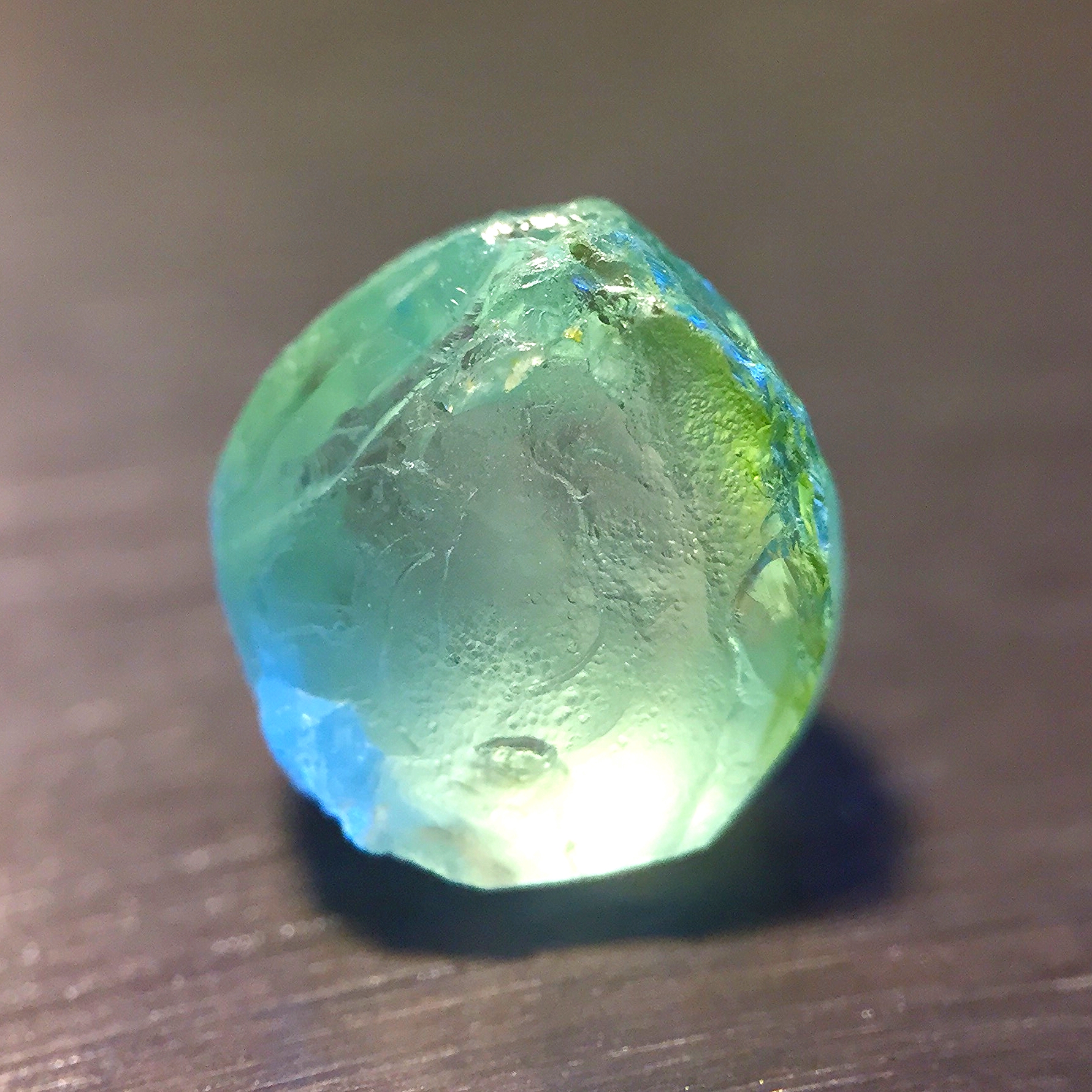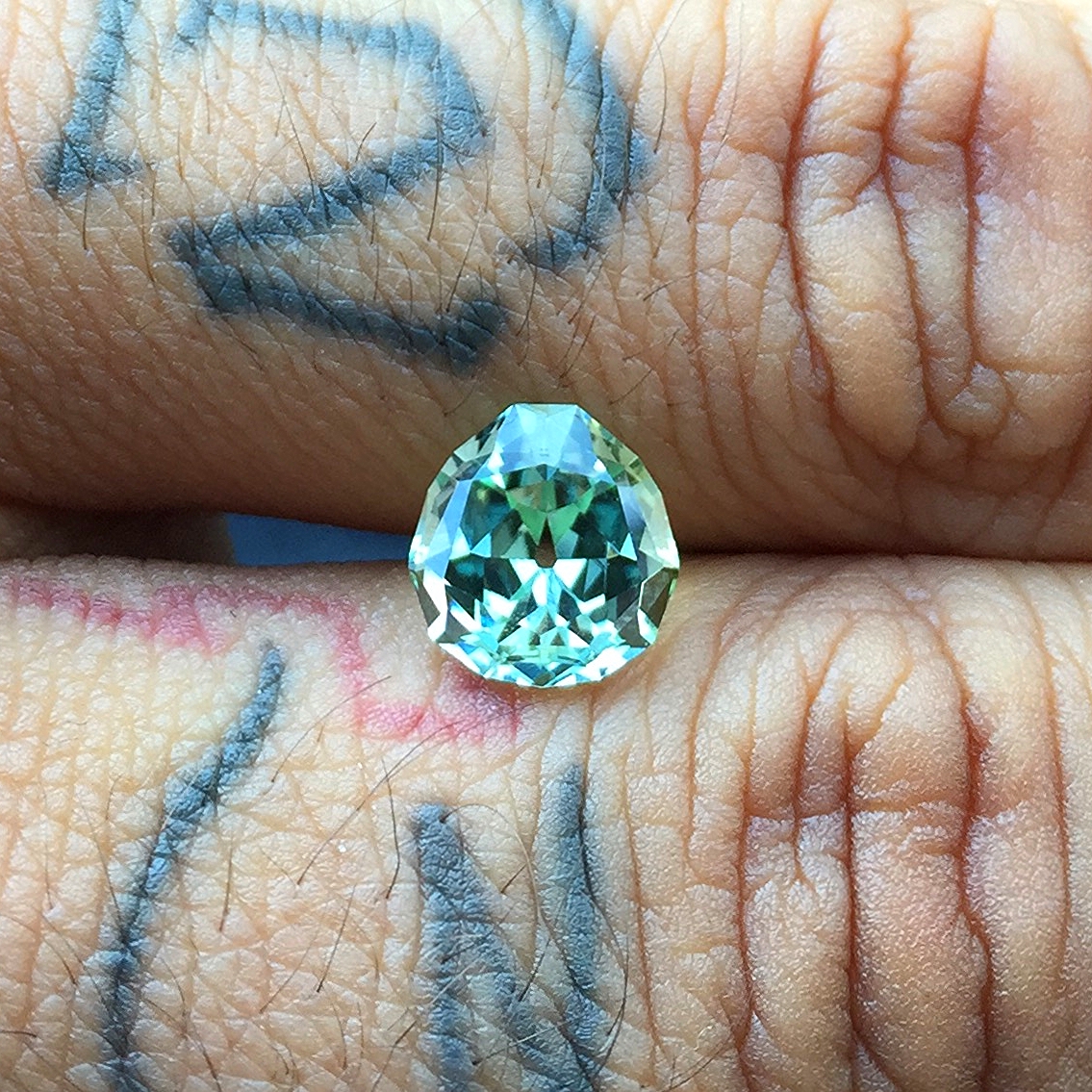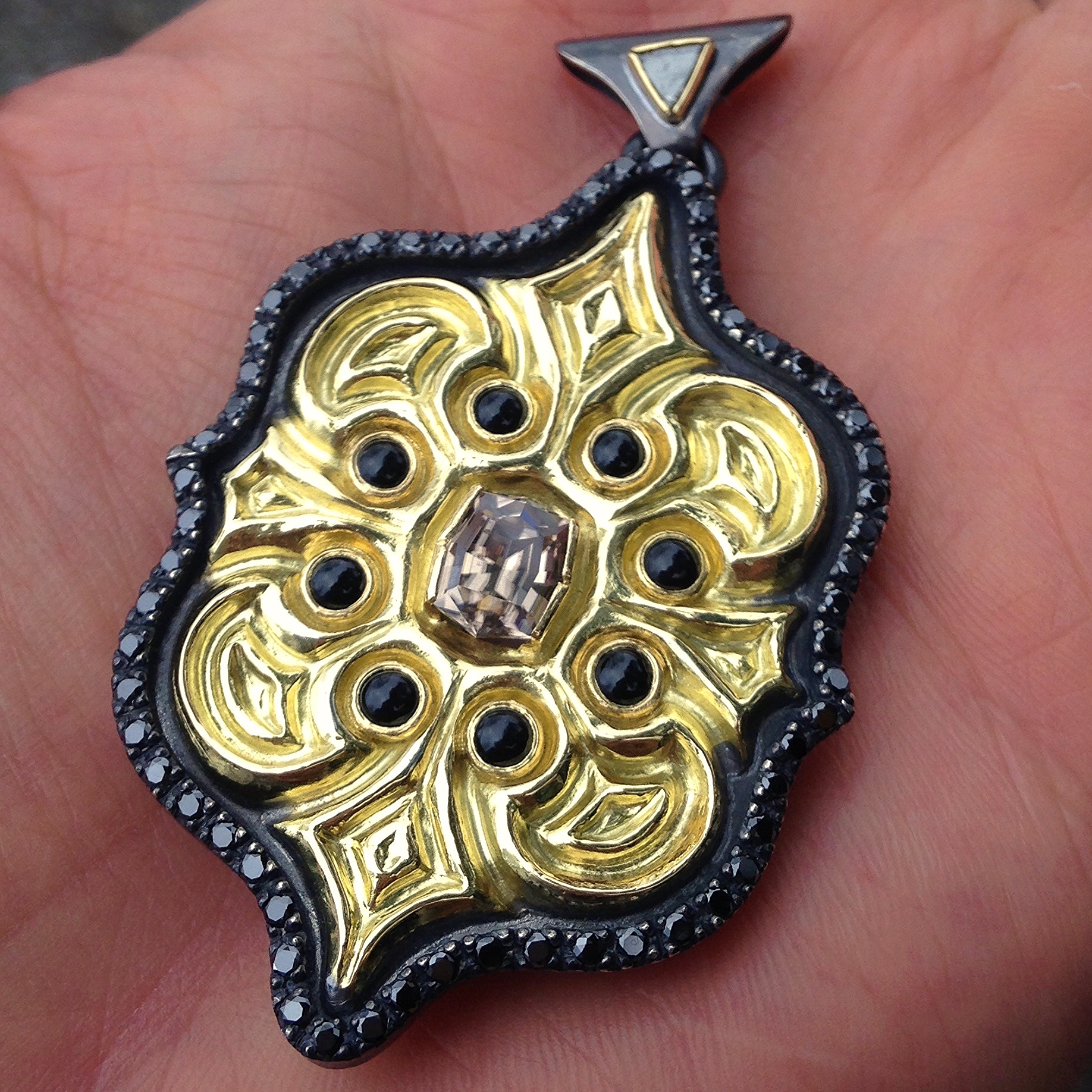 Let's have dinner at your favorite neighborhood restaurant. Where do we go and what do we eat?
I love Nopalito in San Francisco. Situated right next to Golden Gate Park, this place has a private atmosphere and amazing authentic Mexican food. I try and make myself order something different every time I go, but my favorites are the Carnitas and Huarache con Suadero y Chorizo. Also have to add Margaritas to the mix. (ed note: duh)
If you could buy any piece of contemporary jewelry from another jeweler, what would it be?
Wow. A tricky question. There are so many amazing pieces that I appreciate out there at the moment. This pains me to choose but I'll describe two: First, pretty much anything from the hands of Pamela Huizenga. Not only does her aesthetic just scratch that 'craftsman' itch inside of me, but the fact that she is a bonafide rock hound and creator makes me honored to know of her work. Secondly, I absolutely adore the work of Holly Dyment. In my opinion, the enamel pieces that she is creating are more Fine Art than jewelry. Would be happy to own any one of her lovely creations.
The vacation spot that you keep going back to over and over?
Ha. Not quite sure I still know the meaning of the word 'vacation'. Travel has become an immense part of my business. Doing most of the actual work at home, I try to consider the travel as working vacations of sorts. I guess the place that has captivated me the most has been Nigeria. A beautiful country with an amazing sense of community. I dream about that place frequently.
What's the last book you couldn't put down?
Haven't read shit for books since about 2002.
What's your go–to cocktail?
Not a very big drinker. But, I guess I'm pretty keen on them Margaritas.
The gemstone you're currently lusting after is . . .
Sapphire
What's your favorite piece that you made in the last year and why?
Another two-part answer. As for a gemstone that I finished last year, I would say a 4.82ct Imperial garnet from Tanzania. The colors that come out of this crystal are truly tops. The saturation of the pinks/reds are so deep, but not overbearing or obnoxious. As for jewelry that was finished last year with one of my stones, I'd have to say this piece by Daniela Villegas (see above slideshow). The imagination and craftsmanship to this piece are a constant reminder to what I'd like to see happen with my stones.
You have 30 minutes to work out – what do you do?
Haha. My workouts consist of skipping the escalators and running up the stairs in train stations as fast as I can.
What was the first piece of jewelry/watch you bought for yourself?
My wedding band. The piece was made by my wife's grandfather, who was an amazing jeweler in California. Simple, knife edge band set with a garnet that I cut very early in my career.
If you could have dinner with any artist, living or dead, who would it be and why?
Another tricky answer. First to mind is Henry Chapman Mercer. He was an amazing entity from the Arts & Crafts Movement that made his name building three immense structures out of hand-mixed and hand-poured concrete. He believed that art couldn't be made with machines but rather directly by the hands of man. Before he died, he had all of his personal documents and letters of correspondence destroyed, leaving only his writings on his work. Mercer purposefully did this to take the attentions away from his personal life and, rather, turn them towards his work, as well as what he thought was important. For this reason, I'd love to chat with him.
What's the most sentimental piece of jewelry you own and tell us the back story.
Growing up, I was raised only by my mother. For a brief time in my life, there was a wonderful male figure around who was dating my mom. I used to call him Uncle Jerry. Jerry was one of those sharply dressed, older Italian guys that never showed stress. Never wore anything less than a custom suit. Treated everyone with respect and genuinely acted like a 'man'. Integrity was capitol for him. My mother and he had a matching set of rings to symbolize their relationship. These were just some Chinese style platinum bands they purchased street-side in NYC one year...probably sometime in 1990. Jerry passed away suddenly around 1997 and this was the first time in my life that I had experienced such loss. To this day I still wear his ring, to help remind me to conduct myself, and circumscribe my actions with a high degree of respect and integrity, as well as to not forget how dramatically life can change from one moment to another.
What's your preferred mode of transportation day-to-day?
My wife and I share a Mini Cooper. I like to drive this thing as if it's a go-cart. Thankfully, traffic violations are difficult to acquire in San Francisco. When I'm traveling, I'll enjoy taking various means of transport including scooters, tuk tuks, taxis, or horse. Always love motorcycles.
Top 5 bands in your playlist - go!
True Widow, The Roots, Have a Nice Life, Type O Negative, Morphine.
You're having guests for the weekend. What's your signature dish that you cook?
Grilled Cheese.