If you've ever met New York-based Simon Alcantara, you'll understand that there's a distinct vibe you feel from his presence and his jewelry. Nothing contrived, mind you – just pure love, light and positivity. That may sound highly suspect coming from two ladies who live on sarcasm and (friendly) snark, but seriously, it's true! We absolutely love when the product is obviously a direct result of its maker, and Simon's jewelry is certainly an extension of his, well, humanness. Look no further than his new StarChild collection, pictured below, that combines arrowheads, quartz, onyx, black agate, and turquoise with diamonds in a way that feels organic and not overly precious. Decidedly talismanic in nature, the pieces are meant to be worn every day and incorporated into your own personal style, blending in as a layering tool but standing out for their eye-catching design. It's no wonder he understands the human form so well: Simon was not only a former professional classical dancer, he has also designed for Oscar de la Renta, Balmain Haute Couture and J. Mendel. Here's to hoping that some of the good energy rubs off on us!
To note: The CFDA created an official Jewelry Committee to explore possibilities for business development, exposure and best practices that affect the industry as well as each designer's individual business: Simon Alcantara was elected Chairman.
Click on the images to enlarge: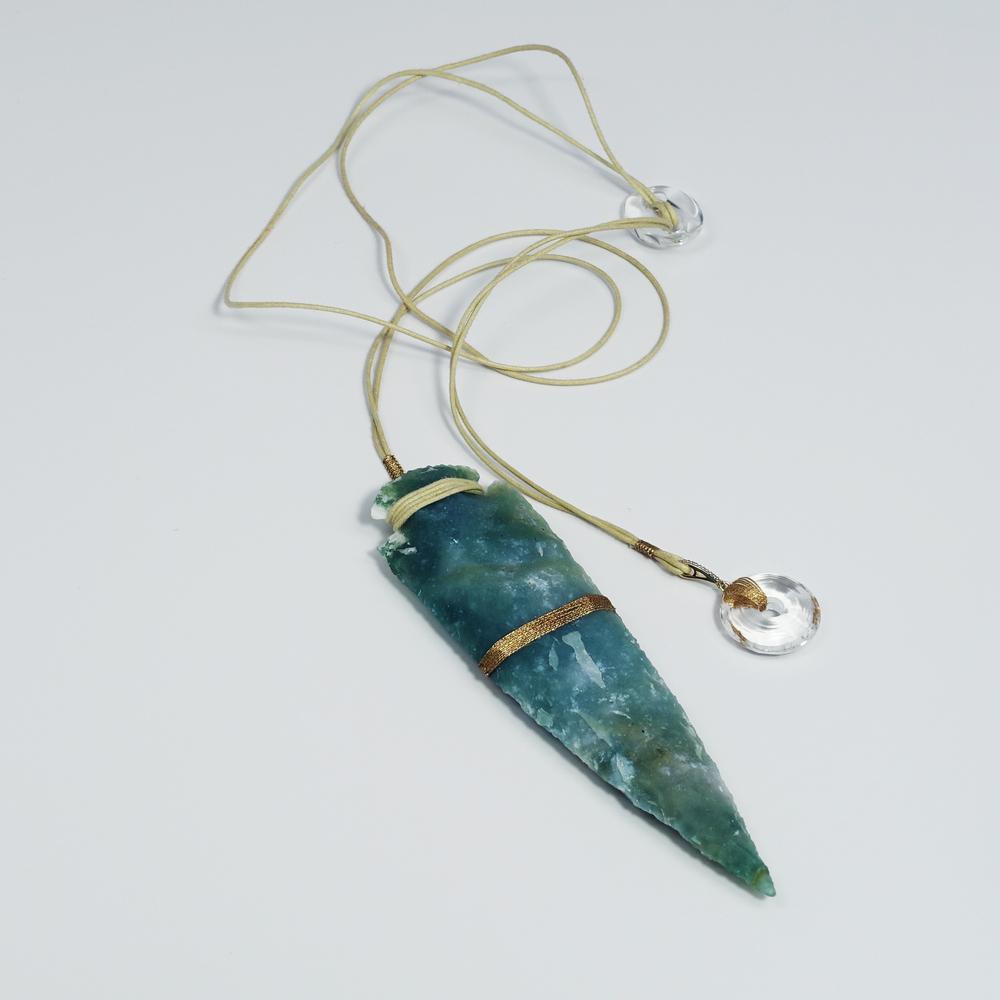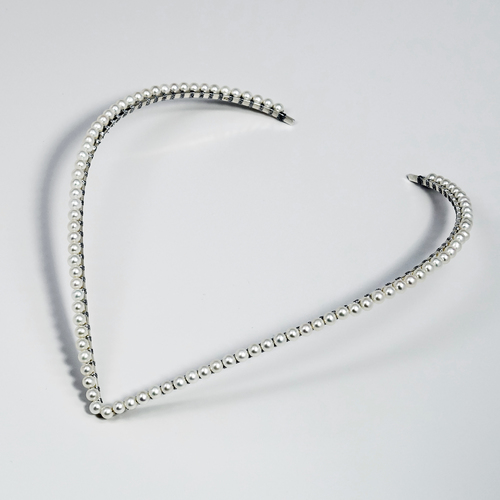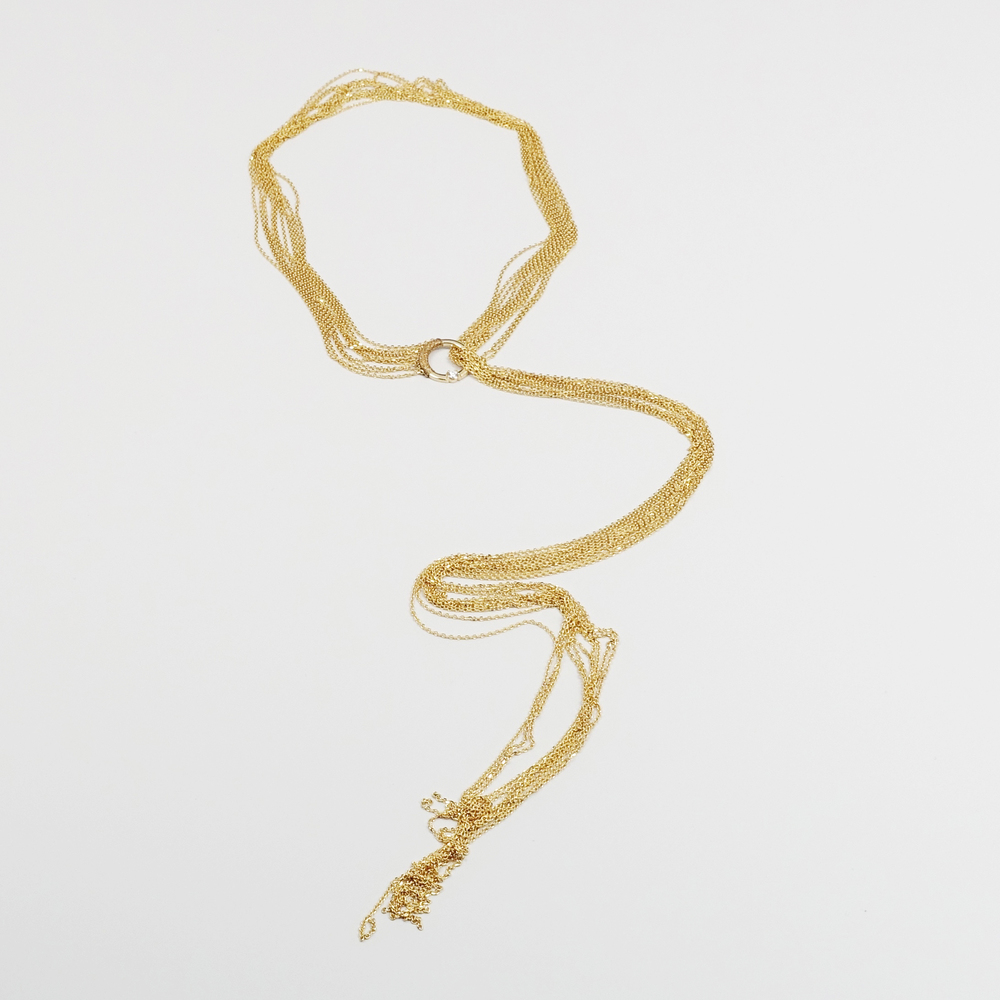 What's your idea of ultimate luxury?
Spending time with my friends and family in a secluded tropical location.

The gemstone you are currently lusting after is…
Because I am utilizing diamonds in my collection for the first time, I would say the best diamonds I can get my hands on!

If you could have dinner with any artist, living or dead, who would it be and why?
It would be Robert Maplethorpe. His unapologetic and courageous creativity, and his minimalist and emotion-inducing aesthetic is a constant source of inspiration.

If you could buy any piece of contemporary jewelry from another CFDA member, what would it be?
Oh that's a tough one because all my fellow members are extremely talented and I would want something from each of them (not being greedy!). If I could pick only one then I would ask Mish Tworkowski to make something one-of-a-kind for me because he's my friend and understands my spirit, my heart, and my taste.

Where's the last place you visited that inspired your creativity? Give us some details!
I have to mention three because it happened consecutively this summer: Taos, Santa Fe, and Bali. There was a similar "heart vibe" in all three and I shot most of the film and campaign for my StarChild collection in those locations. All three have areas that look and feel as if you are on another planet, and all three have the most epic sunsets I have ever seen.
 
If you could sit front row at any fashion show, what would it be and why?
It would be Givenchy because what Ricardo Tisci is creating has a high level of craftsmanship, the collections are full of multi-cultural references, his casting is the most diverse, and there is a street vibe mixed in. I can relate to all of that.

If you could be anything other than a jewelry designer, what would it be?
I have done and do many different things in my life other than being a jewelry designer: I was a professional classical ballet dancer, I art direct, create films, and photograph fashion campaigns. I'll say artist because then there is no limit to what I can explore.

Be honest – who is your celebrity crush?
Male: Jussie Smollet Female: Zoe Saldana

What's your spirit animal and explain why?
My spirit animal is the Black Jaguar. In Mayan mythology jaguars are believed to be the gate keepers of the unknown, they comprehend the patterns and systems of chaos, and move without fear in the darkness. They can shape shift and have psychic powers. In my book, that's totally bad ass.

What does it mean to you to be a member of CFDA?
I take it very seriously as it's an organization that symbolizes the best in the American Fashion industry. I conduct myself to the best of my abilities to uphold that standard and to help my peers in any way I am able to.