If you are looking for the perfect afternoon in Los Angeles, look no further than the backyard of Jacquie Aiche's blissfully boho Beverly Hills showroom. Whether you're there for a mystical reading (yes, that can be arranged) or to layer yourself in head-to-toe body chains, rings and pendants dripping with juicy gems; this West Coast oasis will make you want to be a member of the "JA Tribe" – the designer's loyal devotees. You'll be in good company with mega celebs like Rihanna, who regularly posts pictures of herself dripping in JA or carrying one of the brand's "Sweet Leaf" clutches in exotic skins. What can we say? We've embraced the free spirit feeling and have amassed quite a big collection ourselves.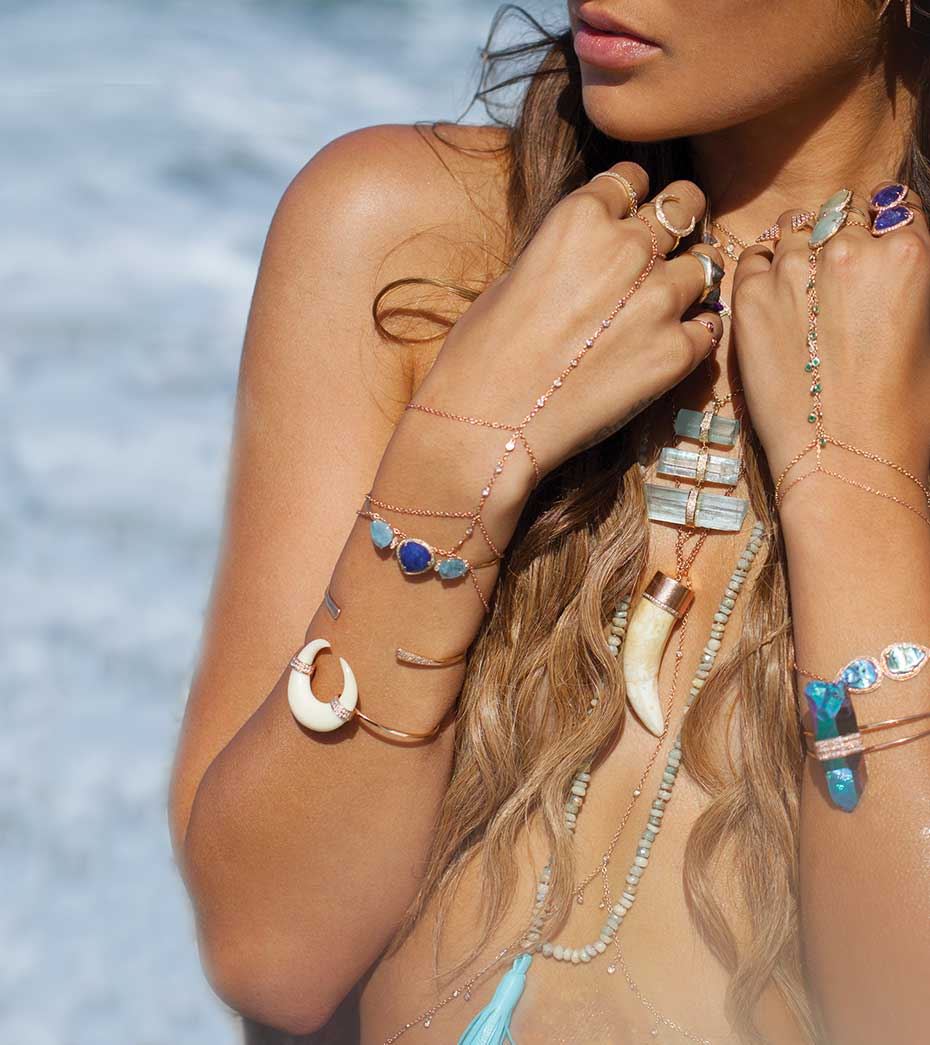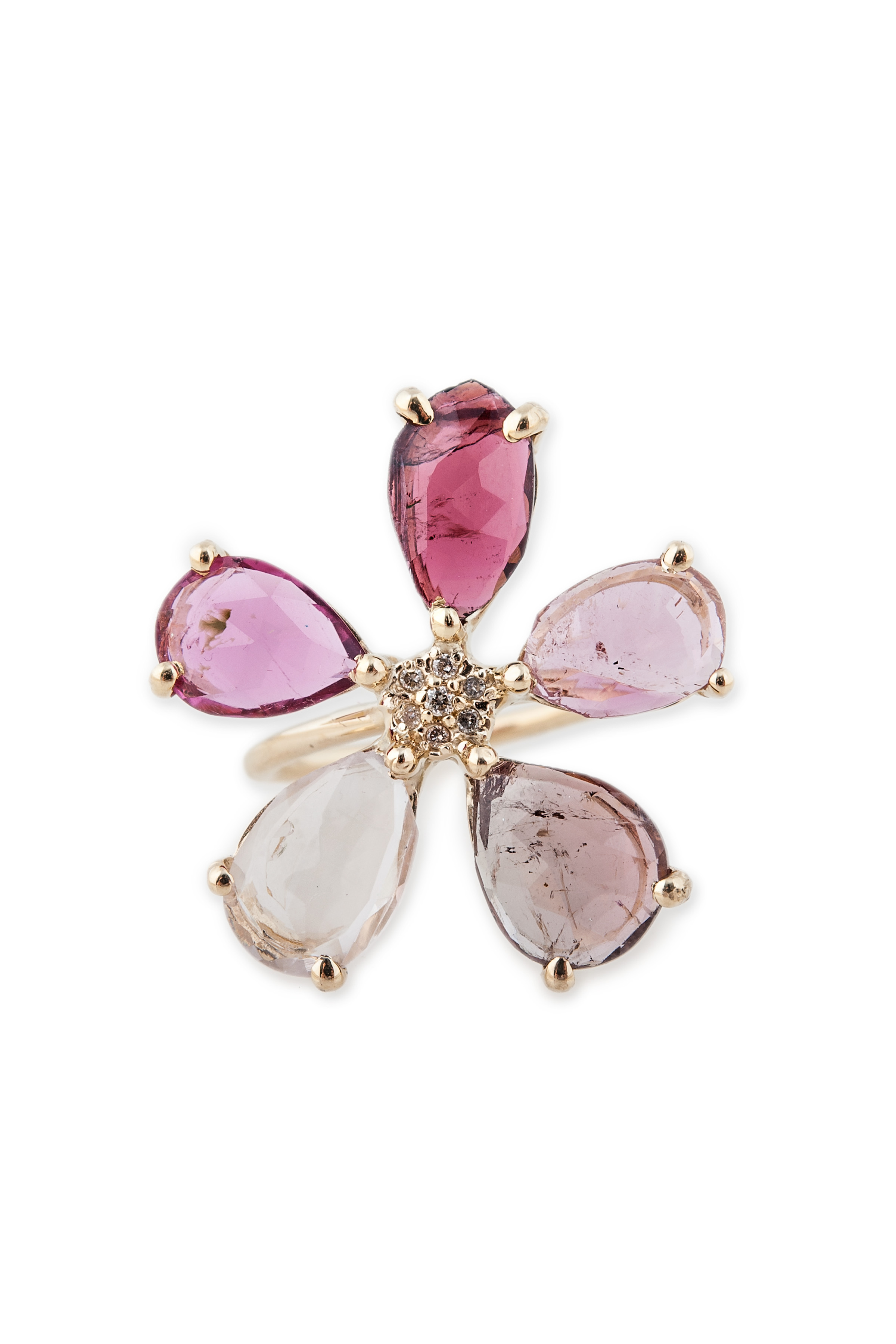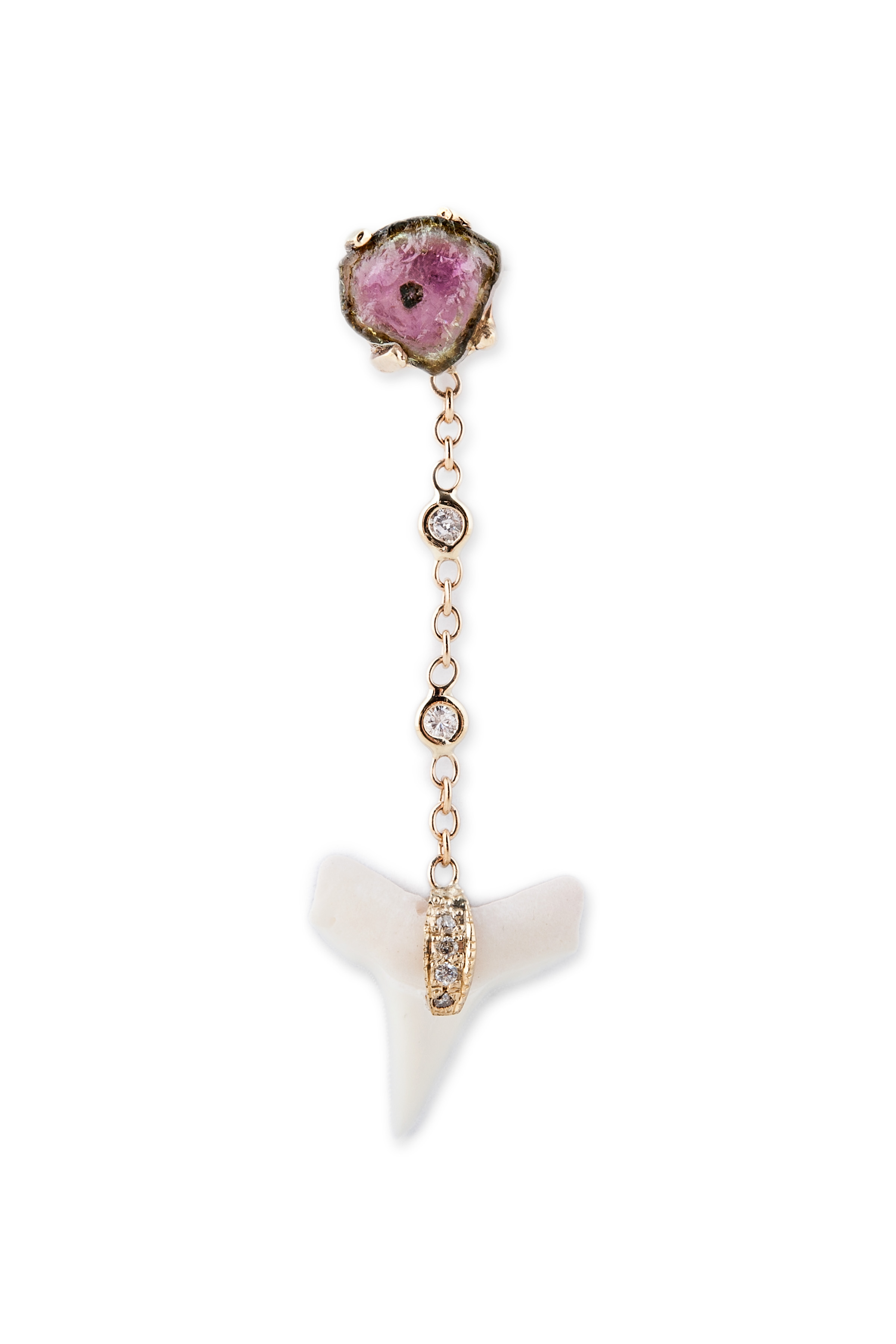 Let's have dinner at your favorite neighborhood restaurant. Where do we go and what do we eat?
My favorite neighborhood restaurant is Dominick's on Beverly Blvd. The back patio is very mysterious and it's easy to forget where you are.
If you could buy any piece of contemporary jewelry from another jeweler, what would it be?
I am a jewelry junkie, I actually love to collect other designers amongst my own. My last two purchases were from Irene Neuwirth and Nikos Koulis.
The vacation spot that you keep going back to over and over?
There are a few places that I like to hide, it really depends on the season. Summer is Tahiti and in the Winter is Big Sur.
What's the last book you couldn't put down?
Wild by Cheryl Strayed. I was always frightened that something would happen to her, I couldn't put the book down.
Secret/favorite spot for cocktails at a trade show (and what's your go-to drink?)
In Paris, we always find our way to Hôtel Costes and my go-to drink is surely tequila on the rocks with a lime.
The gemstone you're currently lusting after is . . .
I am a gemstone girl, I lust over them all but my current obsession is Amethyst, it must mean I need the calming effects of wearing it.
It's your birthday and your favorite flower arrangement arrives – what does it look like?
I love simple arrangements, nothing too crazy. Peonies always make me happy.
What's your favorite piece that you made in the last year and why?
I am partial to my new triple tusk necklace, it's tribal and sexy. I also love the way that the women feel when they wear that necklace. It's a sense of personal empowerment.
You have 30 minutes to work out – what do you do?
I need 43 and it's SoulCycle for sure!
What was the first piece of jewelry you bought for yourself?
An Angel charm that protects me to this day.
If you could have dinner with any artist, living or dead, who would it be and why?
Keith Haring has always been my favorite artist. His expression on New York streets activated a worldwide phenomenon about Love, giving birth, relationships, war, etc…
What's your preferred mode of transportation day-to-day?
I usually drive to work but on beautiful sunny days here in LA, I like to walk the 15 blocks.
Top 5 bands in your playlist - go!
My music selection always changes with my mood. This week it's Glass Animals, Banks, Fleetwood Mac, Sam Smith and SBTRKT.
You're having guests for the weekend. What's your signature dish that you cook?
I love to cook but one of my signature dishes is my Mac and Cheese, it keeps everyone coming back.
Be honest – who's your celebrity crush?!
Matthew McConaughey
If you could only carry one handbag for the rest of your life, what would it be?
Balenciaga Weekend traveller bag.
What's your signature scent and what three words would you use to describe it?
Earl grey and cucumber from Jo Malone. It's spicy but fresh at the same time, a lot like me ;)
Tell us your beauty secrets.
Dior tinted moisturizer is a life saver, everyone should own a tube.
Signature nail polish and/or lipstick shade for a night on the town?
Can't go wrong with Ballet Slippers by Essie. I have been wearing it for over 10 years now and it's also the signature color that our girls wear too.